Training

Online training modules are available to councillors and council employees LG Central.
These training modules provide information about accountability, decision-making and other responsibilities to help ensure councillors and council employees can deliver on the needs of our communities.
Need access?
Councillor or CEO
All Councillors and CEOs have been given access to LG Central and an email has followed with instructions on how to access your account. Using your log in credentials, you can access LG Central at lgcentral.statedevelopment.qld.gov.au.
Other type of council employee
If you're a council employee who needs access, please:
For general assistance with accessing LG Central email lgcentral@dsdilgp.qld.gov.au or phone us on 07 3452 7148.
Training modules available
Modules now available on LG central include:
Councillor induction training
Councillor participation
Working during a pandemic
Registers of Interests
Decision making
Acceptable request guidelines
Office of the Information Commissioner
Council meetings
Leading debate as a Chairperson
Unsuitable meeting conduct
Model meeting procedures
Best practice standing orders
Managing conflicts of interests in meetings
Majority rules
Indigenous council meetings guide
Financial management training program
We engaged the QTC Education Program, in collaboration with the UQ Business School, to deliver a series of free and tailored financial management workshops for elected local government members. The program covers financial governance and management concepts and aims to lift performance, instil strategic thinking, and raise awareness of financial management responsibilities in council.
Currently, Service Planning for Elected Members and Service Planning for Council Staff are available through QTC.
This course will provide you with a holistic view of service planning and its key components. You will also gain capability to further investigate your council's current processes and be able to recommend enhancements in a structured way. An understanding of the service planning process will increase your ability to define and identify your councils' services, service levels, service investment. It will also enhance your capability to manage and monitor service delivery performance to inform better decision making.
So you want to be a councillor: Mandatory candidate training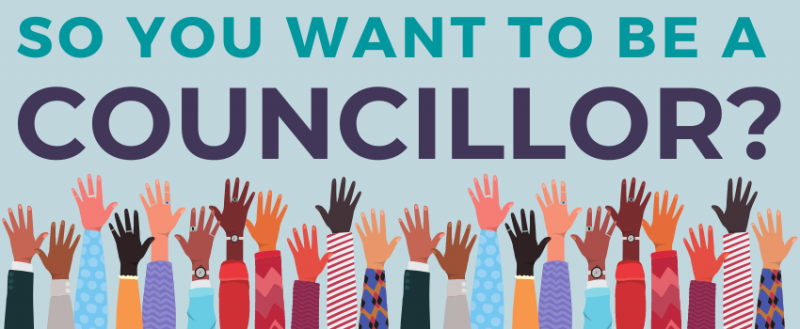 Changes to the Local Government Electoral Act 2011 in 2019 introduced that candidates must complete mandatory So you want to be a councillor? election training no more than six months before nominating for any election or by-election, even if you have completed the training before.
If you are unable to do the training online, please email us or phone 07 3254 7148 to find out about other options.
Records management webinar
The Queensland State Archives (QSA) and Crime and Corruption Commission (CCC) have released Council Records: Guideline for Mayors, Councillors, CEOs and Council Employees.
The Records Management Webinar provides information on:
Why good record keeping is important?
What is a public record?
What are the requirements for managing records?
To watch the webinar On Demand click here and follow the instructions below:
On the registration page, enter your name and email address.
Click the play icon to view the video On Demand (The video can't be downloaded. However, there is no limit on the number of times it is viewed.)
You can click on the information symbol (i) in bottom right corner to download the presentation slides for your reference.
Last updated: 07 Mar 2023