Economic Development Queensland
Economic Development Queensland (EDQ) is the Queensland Government's land use planning and property development agency.
EDQ embraces partnerships across government, industry and the community to lead and deliver infrastructure and property projects for Queensland's economic benefit, and drives a range of development projects including:
large complex urban sites which support renewal
regional residential projects which respond to community need
industrial activities which generate on-going employment opportunities
infrastructure projects which encourage further development.
EDQ's strategic plan (

5.9 MB) sets out its vision for the next five years to deliver liveable and sustainable communities.
EDQ operates under the Economic Development Act 2012.
Contact us
Email: edq@dsdilgp.qld.gov.au
Phone: 07 3452 7880 (business hours 8.30 am to 5 pm Monday to Friday)
Post:
Economic Development Queensland
GPO Box 2202
Brisbane Queensland 4001 Australia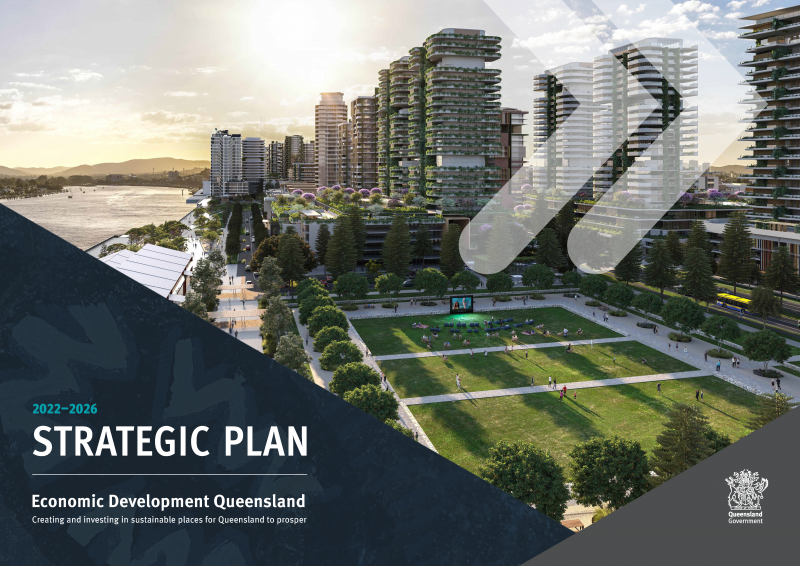 Last updated: 04 Jul 2022