Queensland is Renewable Ready
It's an exciting time to be in Queensland.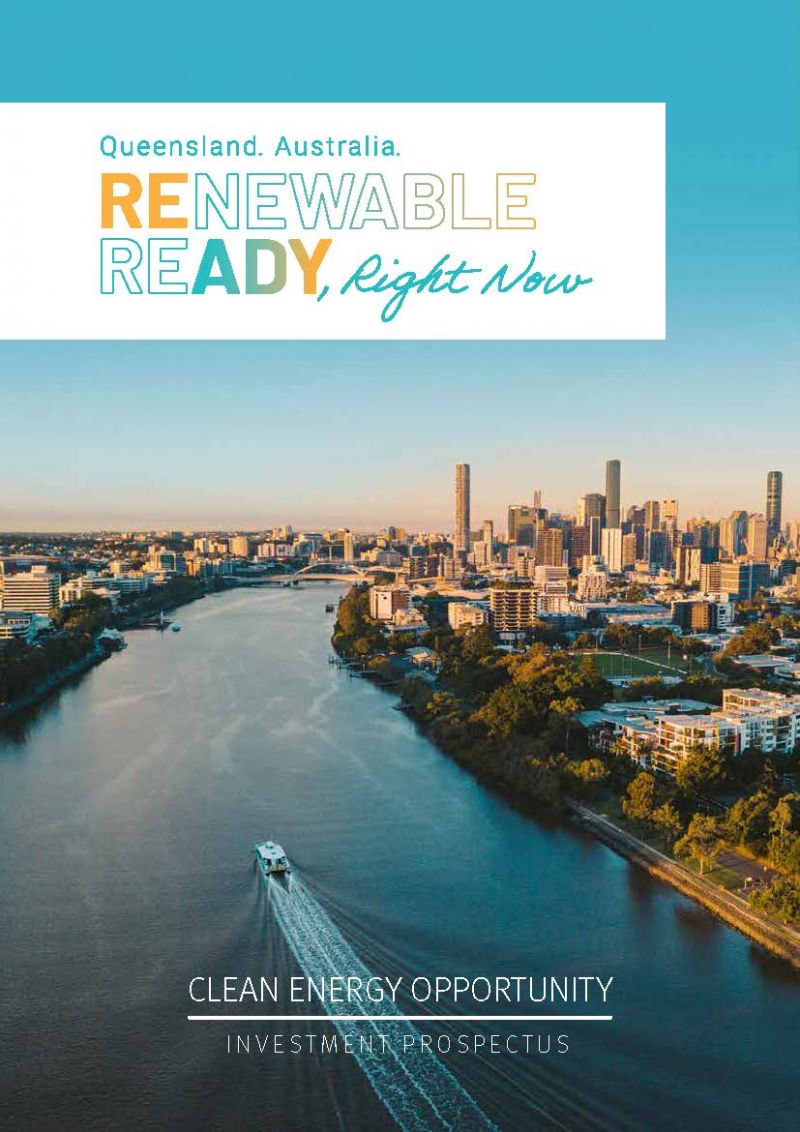 If you need clean energy to power what you do, Queensland's the place to get it.
Download our Renewable Ready Right Now Investment Prospectus
Queensland's combination of significant renewable resources – we have over 300 days of sunshine each year, an abundance of new economy minerals, world class ports, long-standing trading partnerships, our proximity to Asian markets, and a government ready to work with you to seize this opportunity, all position Queensland to play a significant role in the world's future need for renewable energy powered supply chains.
Queensland is investing heavily in renewable energy and has committed to achieving zero net emissions by 2050. Already a number of projects across the state are providing more renewable energy into the grid, helping create jobs and add more opportunities to the state's economy.
Because of this investment, Queensland is becoming a destination of choice for manufacturers and project proponents who want to decarbonise their supply chains and draw on renewable energy to fuel their work.
Already, we've partnered with industry to deliver cleaner manufacturing, including a dedicated multi-signatory statement of cooperation for Central Queensland.
With an ambitious agenda for growing more jobs in more industries, the Queensland Government is working to facilitate investment that will ensure the state seizes its opportunity to become a renewable energy superpower.
Queensland's opportunity
Offering the right combination of people, place and power for investors and business looking to use clean energy to create their futures and the jobs that come with it.
Providing hubs for major businesses to develop renewable energy technology.
Partnering with existing and future industry to deliver cleaner manufacturing, including a dedicated multi-signatory statement of cooperation for Central Queensland.
Attracting global investment in green energy power and projects to deliver commercially successful renewable technology to the world.
Investing in training to ensure Queenslanders can be a part of the workforce necessary to support the renewable industry.
Ensuring Queensland captures more value from the renewables production, new economy minerals development and manufacturing supply chain.
Why Queensland?
There is strong and sustained investment in renewable energy provision, and significant  deposits of key new economy minerals to drive further renewable energy industry.

Queensland is the lifestyle destination of Australia, and as home to the Brisbane 2032 Olympic and Paralympic Games it is facing a golden decade of prosperity in the lead up to the Games.

Significant infrastructure planning is underway, including further focus in realising our future as a renewable energy superpower and a world-class green metals and minerals producer.
Expertise in key functions like advanced manufacturing and mining equipment, technology and services.

Queensland's fair wages, high safety standards, and just dealings with Traditional Owners are an advantage in an ESG conscious world.

We have world class ports and export infrastructure, as Australia's gateway to key trading partners.
A growing and resilient economy
Investing in Queensland means choosing a highly stable environment that has enjoyed economic growth exceeding the national average for the past two decades.
Higher annual growth rate than the rest of Australia
AA+ / Aa1 / AA credit rating and AA ESG rating
Diversified industries, with no sector accounting for more than 12 per cent of the economy
Exports to almost 200 countries
Are you ready to join us?
Read more about the companies already joining us in Queensland
More renewable-ready stories in Queensland
Last updated: 27 Jan 2022