Proposed local government electoral expenditure caps - consultation open
As part of Queensland Government's rolling local government reform agenda to strengthen the transparency, accountability and integrity measures the department is seeking feedback on the proposed local government electoral expenditure caps.
Local government electoral expenditure caps – discussion paper (

1.5 MB)
The development of the local government electoral expenditure caps scheme has been guided by the following legislative reform principles: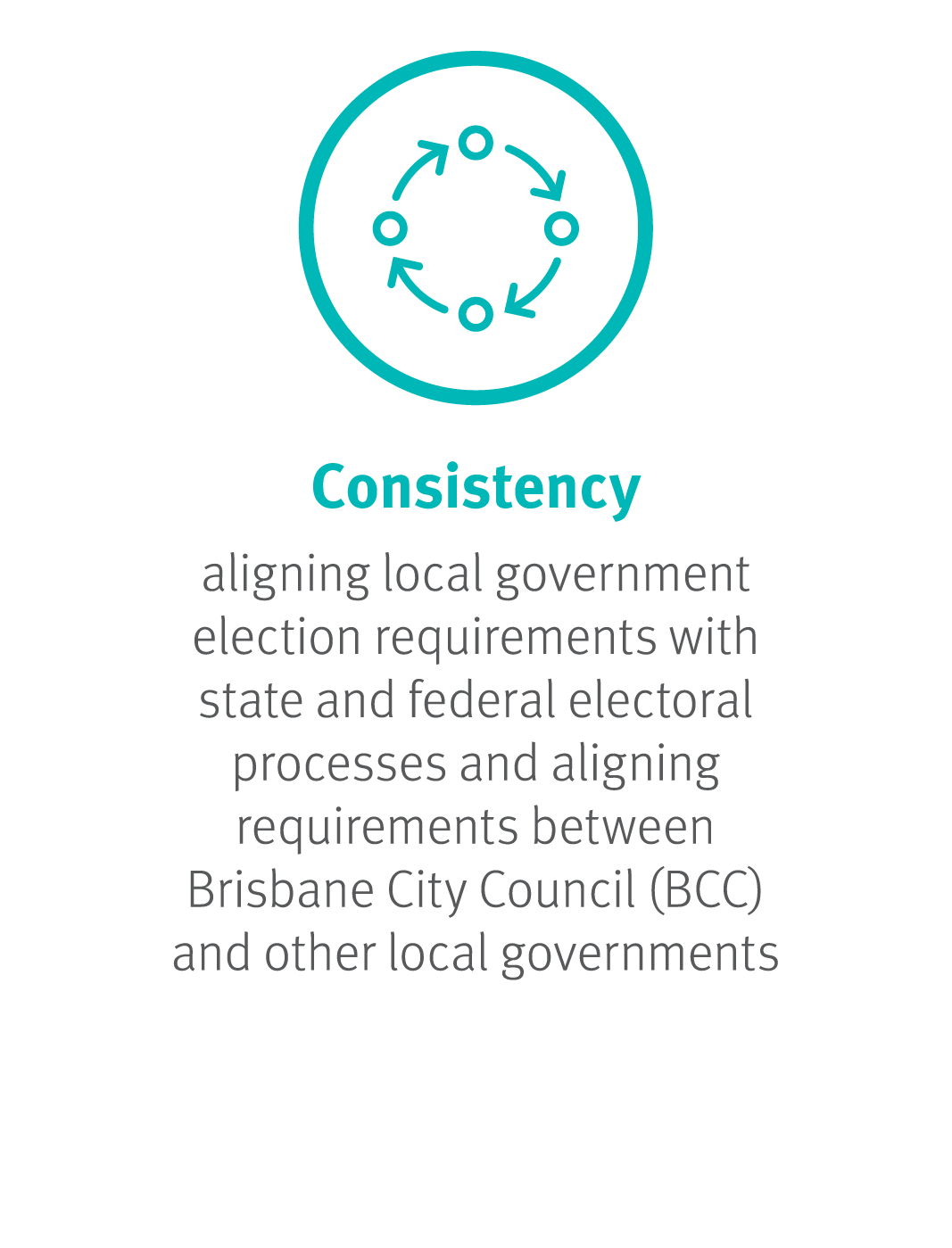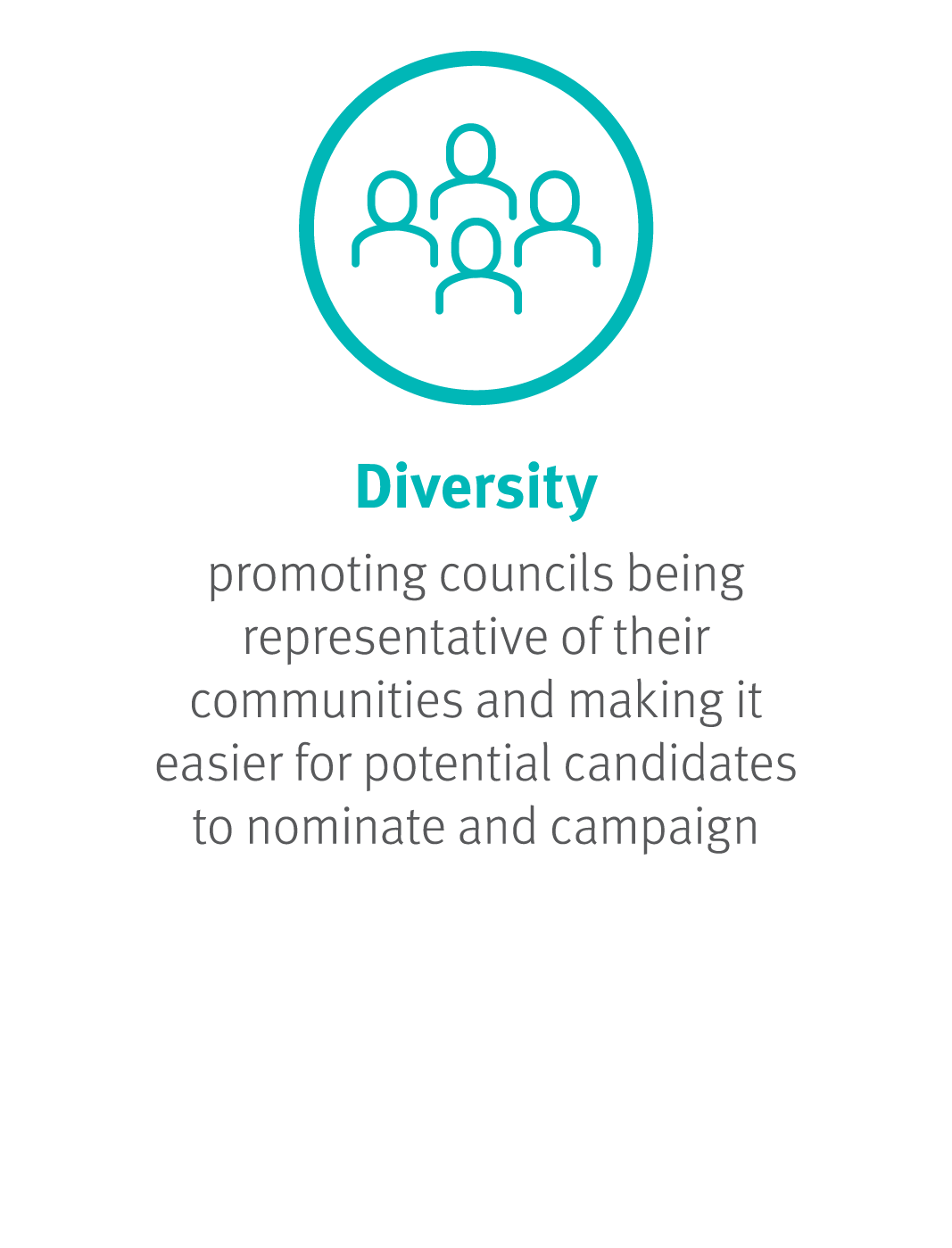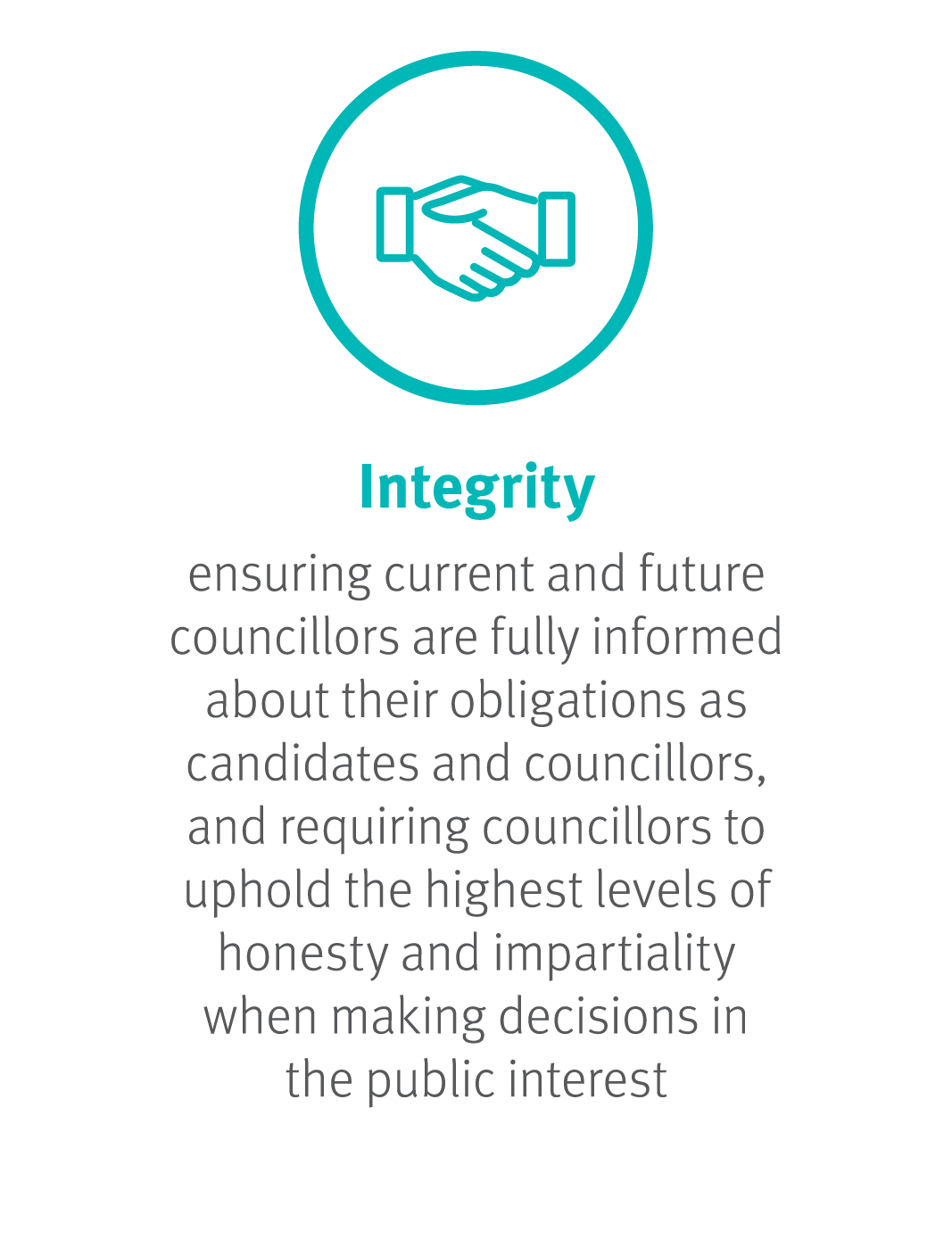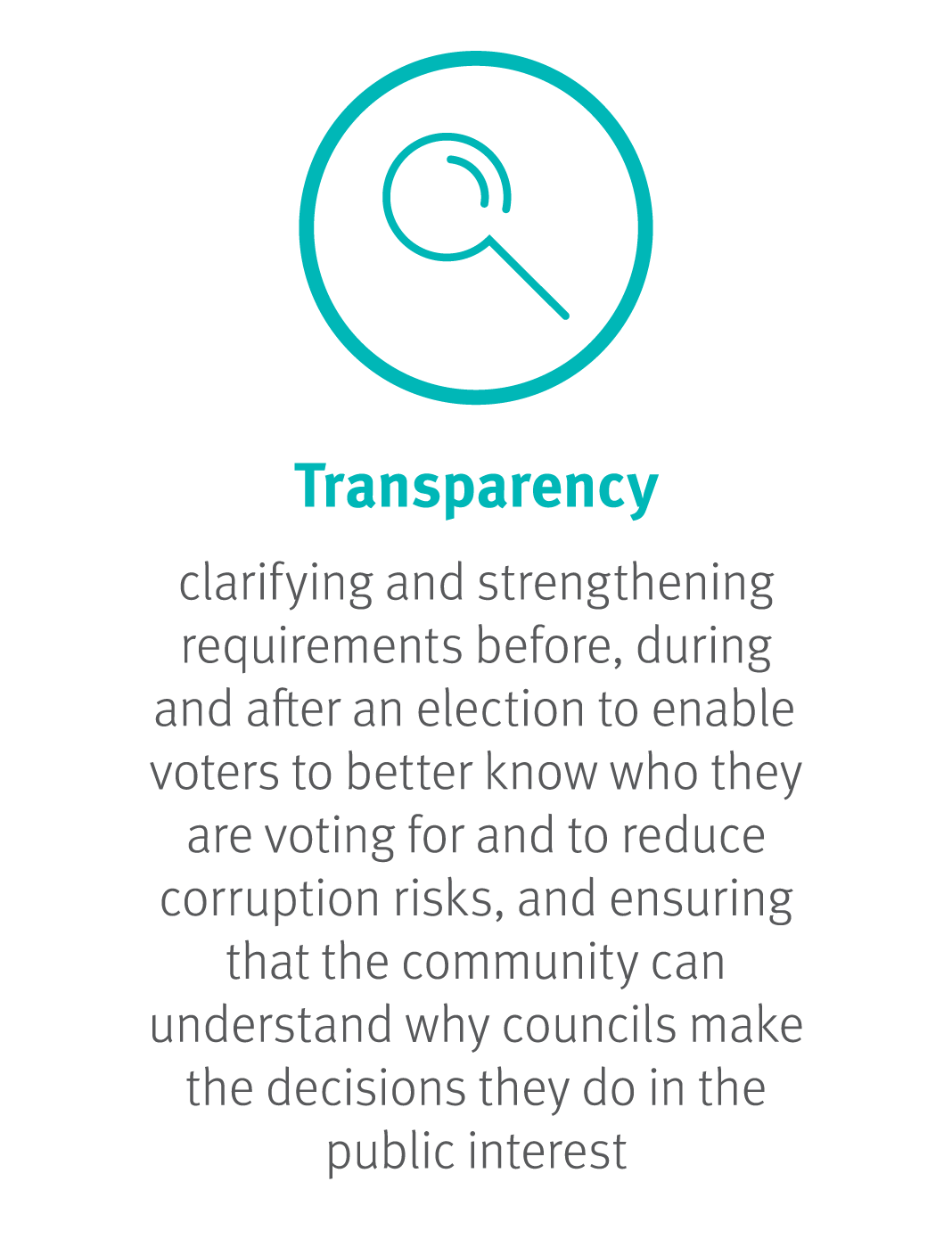 Scope of feedback
The department is seeking feedback to help inform the final scheme that is adopted and in particular on the following key areas:
definition of electoral expenditure
capped expenditure period
third party registration and dedicated accounts
proposed electoral expenditure caps for:

mayoral candidates
councillor candidates
groups of candidates and political parties
third parties

indexation and determination of elector numbers
associated entities
compliance and record keeping.
How to provide feedback
To provide feedback please address the issues (17) identified in the discussion paper and send through your response to localgovernmentpolicy@dsdilgp.qld.gov.au by COB 27 May 2022.
Last updated: 19 Apr 2022