What is CopperString 2032 and why is it important for Queensland's renewable energy future?
What is CopperString 2032 and why is it important for Queensland's renewable energy future?
You may have seen recent announcements about the CopperString 2032 project, formerly known as the CopperString 2.0 project, which promises to be a game-changer for the future of Queensland. But what exactly is it, why do we need it and why is it important for our state?
What is CopperString 2032?
The CopperString 2032 project is a 1,100 km high-voltage electricity transmission line from Townsville to Mount Isa that will connect Queensland's North West Minerals Province (NWMP) to the national electricity grid.
The $5 billion expanded project will include a 500-kilovolt (kV) line from Townsville to Hughenden to connect the NWMP to the North Queensland Renewable Energy Zone (NQREZ), the largest renewable energy zone in the nation.
This connection will form an essential part of the new Queensland SuperGrid transmission backbone to be delivered under the $62 billion Queensland Energy and Jobs Plan.
CopperString 2032 is the largest ever economic development project in North Queensland, and the largest expansion to the power grid in Australia.
Why is CopperString 2032 so important to North West Queensland?
The North West Minerals Province (some 375,000 square kilometres of North West Queensland encompassing towns such as Mount Isa, Cloncurry and Julia Creek) contains one of the world's richest deposits of critical minerals worth an estimated $500 billion.
Critical minerals are the essential components for production of emerging technologies such as electric vehicles, renewable energy products and storage and low-emission power sources.
For desktop readers, view the interactive map below to view Queensland's critical minerals projects. For mobile readers, view the map directly here.
Queensland's critical mineral projects. Click on an individual dot to show the project name and the minerals found at that location (desktop readers only).
Due to its isolation, the North West Minerals Province is not currently connected to the National Electricity Market (NEM). Most electricity in the region is supplied through a separate power transmission and distribution network known as the North West Power System (NWPS). The NWPS has limited electricity supply options and is predominantly sourced from gas-fired generation, resulting in more expensive energy costs for users compared to those connected to the NEM.
CopperString 2032 will provide energy certainty to the region's burgeoning critical minerals sector, delivering reliable, affordable and renewable power to the people, businesses and communities in the region. It will also allow the development of new renewable generation resources to be developed and the renewable power to be sold into the NEM.
Why is CopperString 2032 so important for Queensland's renewable energy targets?
This connection will connect up the 6,000 megawatts of potential renewable energy in the North Queensland Renewable Energy Zone (QREZ) into the Queensland SuperGrid, which will bring together all the elements of Queensland's energy system to deliver 70% renewable energy by 2032 and 80% by 2035.
Recent announcements in the North QREZ include the Townsville Vanadium Battery Manufacturing Facility and the Kaban Green Power Hub.
Will CopperString 2032 create more jobs for Queenslanders?
Construction is expected to support 800 direct jobs over six years and thousands of new jobs in critical minerals mining, manufacturing and construction of renewables.
CopperString along with the new $75 million Townsville critical minerals demonstration plant will act as a magnet for investment into North Queensland, generating additional economic and employment opportunities for the region.
The project will also serve as a catalyst for green energy projects within the North Queensland Renewable Energy Zone (NQREZ) - Australia's largest coordinated development of high-quality renewable energy production and storage projects, industry training sites and manufacturing.
Who will build and own the CopperString 2032 project?
The Queensland Government will build and own CopperString 2032, continuing the commitment made through the Queensland Energy and Jobs Plan that all the state's transmission assets will be 100% publicly owned.
Publicly owned transmission business Powerlink will lead work on the project and the Queensland Government will take ownership of the project from Queensland-based private company CuString.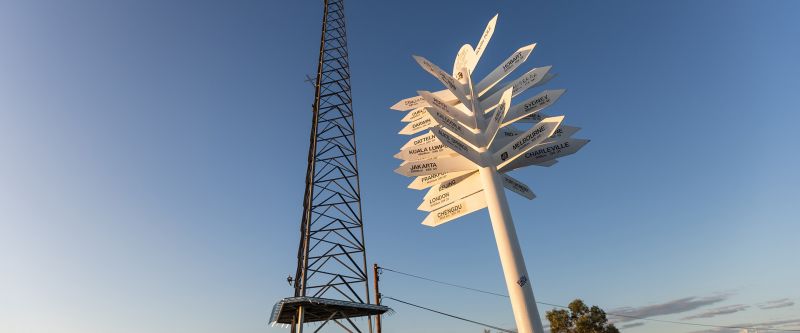 Will Queensland businesses be involved in CopperString 2032?
Constructing CopperString 2032 presents an incredible economic opportunity for regional Queensland, with the chance for local regions to take a lead role in delivering the project from detailed design through to manufacturing, construction and support services.
North and North West Queensland has a key part to play in renewable energy and new economy minerals, due to its skilled workers, supply chain infrastructure and port.
As a major centre for future hydrogen hubs and renewable development, this region could be at the heart of servicing a broader renewable energy boom.
Will CopperString 2032 be good for the economy?
It's estimated that the CopperString 2.0 project will make a significant contribution to the North West Queensland region, including unlocking more than $500 billion in new critical minerals in North Queensland.
CopperString is the most significant investment in economic infrastructure in North Queensland in generations. Unlocking affordable renewable energy and our critical minerals will benefit Townsville, Mount Isa and every town in between – unlocking thousands of jobs and billions in investment.
What is the estimated cost of the CopperString 2032 project?
The Queensland Government is investing $5 billion to deliver CopperString, of which at least $500 million will be delivered through the Queensland Government's new progressive coal royalty tiers.
The higher cost reflects the upgraded 500kV capacity for the Townsville to Hughenden leg, as well as the broader inflationary pressures which are escalating costs for large infrastructure projects nationally and globally.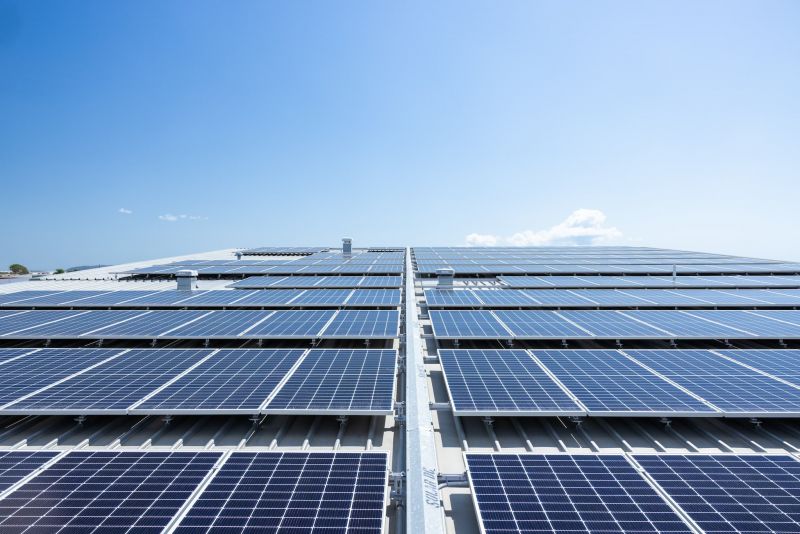 What role has the Department of State Development, Infrastructure, Local Government and Planning played in delivering CopperString 2032?
The Department of State Development, Infrastructure, Local Government and Planning (DSDILGP)'s unique combination of powers helps make game-changing energy projects like CopperString 2032 a reality. By declaring CopperString 2032 a coordinated project, Queensland's Coordinator General streamlined approvals and fast-tracked the project's benefits for Queenslanders.
By declaring The Lansdown Eco-Industrial Precinct a prescribed project, we're paving the way for a major green manufacturing hub; just another way we're showing the world that Queensland is ready for renewable investment right now.
Under the Queensland Charter for Local Content, DSDILGP will support local opportunities through Industry Support Workshops connecting regional businesses to major project supply chains.
How long will CopperString 2032 take to build?
Powerlink will progress early works on the $5 billion project later this year ahead of construction commencing in 2024. CopperString is expected to be completed by 2029.
Last updated: 14 Jun 2023