North West Queensland's Next Chapter – A Diverse and Sustainable Future
North West Queensland's Next Chapter – A Diverse and Sustainable Future
A region blessed by deep history, North West Queensland is now looking to the future.
It's safe to say North West Queensland is a place you can take a deep dive. It's a place where natural features and resources – a prehistoric legacy still visible today to be appreciated, explored and utilised – have helped shape not only the region's cultural, social and economic development, but arguably Queensland's too.
Containing one of the world's richest mining areas in the North West Minerals Province, along with thriving agricultural industries and famously welcoming and hard-working communities, the success of North West Queensland has long been a bellwether for Queensland's economic prosperity, supporting local businesses and underpinning global companies.
It's a success set to continue, with the recent announcement that the Queensland Government will deliver CopperString 2032, a 1100km high-voltage network line connecting North West Queensland to the National Electricity Market. Not only will it unlock potential areas for renewable energy in the state's burgeoning critical minerals sector, but also grant access to reliable, affordable and renewable power to the people, businesses and communities that make the region great.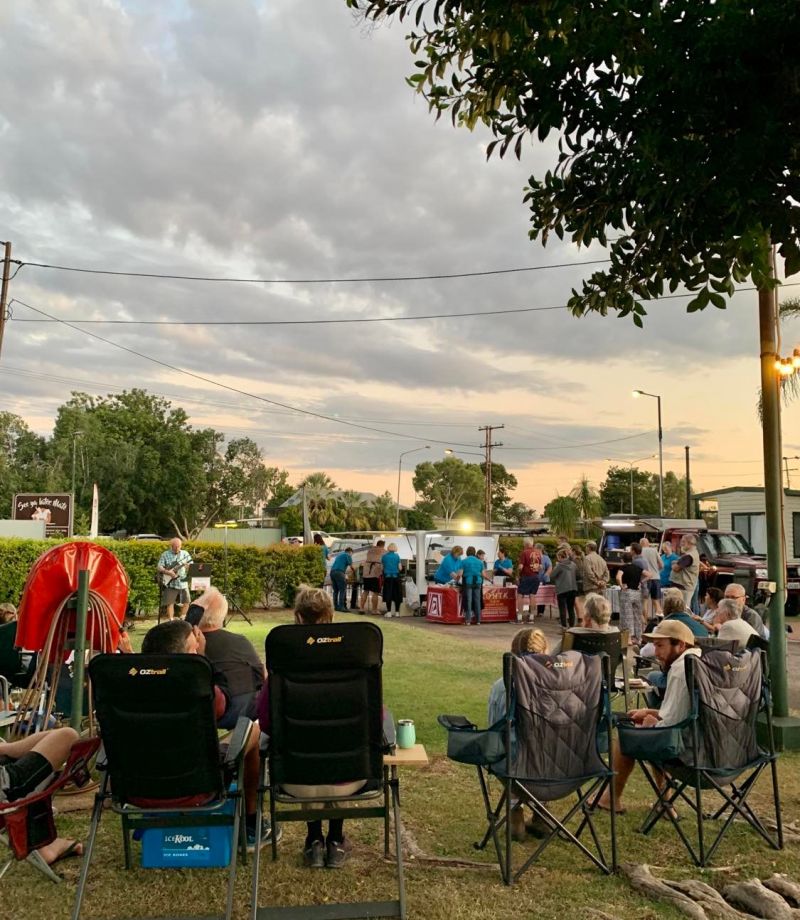 © Image courtesy of Sunset Tourist Park
Community connections
For Kylie Rixon, co-owner of Mount Isa's Sunset Tourist Park, success in today's North West Queensland is all about building on community strengths while also benefitting from new possibilities.
With the famous mining town often viewed as merely a stopover point in a longer journey, Kylie says her 'economic value' is in keeping people in the area through her local knowledge, and the type of community hospitality you won't often find anywhere else.
'We're predominantly a mining town, but we're still a country town,' Kylie explains. 'When you stay with us you won't just get a check-in service, you'll get real outback experience and hospitality and you'll be welcomed into a strong, close-knit community.'
As well as connecting tourists to local attractions, services and amenities (the park's motto is "We'll Tell You Where to Go!"), local businesses often travel to the park for the benefit of those who have pulled up a caravan, car or camper.
'We rely on our family and friends here in Mount Isa as we're all living in relative isolation,' Kylie says. 'We extend this to our guests. We bring in a local hairdresser for haircuts, a mobile pet groomer, as well as a chemist for medication reviews.'
Kylie says the work being done to diversify and sustain the North West Queensland economy will bring more benefits to communities like hers.
'We've got such a good opportunity with the things that are coming up like renewable energy and CopperString,' she says. 'We have the potential to grow our communities and the fantastic region around us, not just in tourism but the whole sector. There are some exciting times ahead.'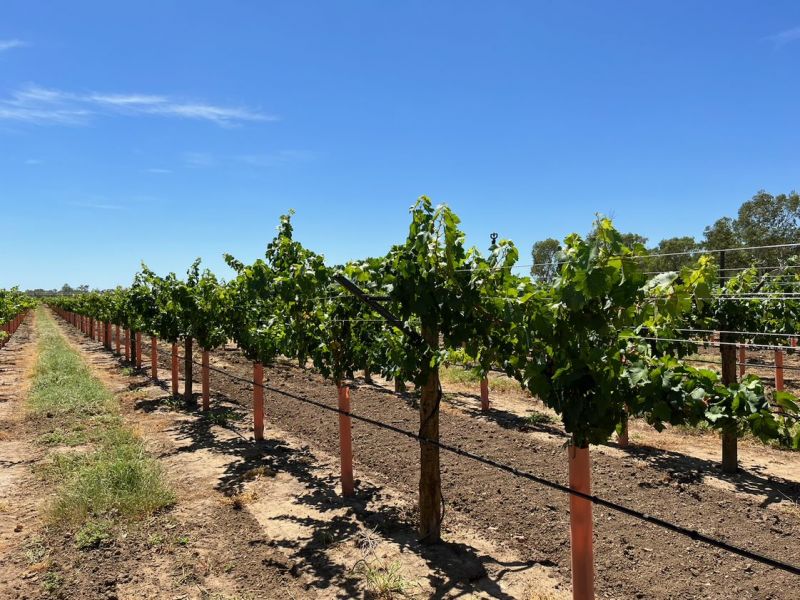 New growth in Hughenden
Drive up the Flinders Highway from Mount Isa and you will come across Hughenden, a town best known for the abundance of fossils hiding far beneath its black soil. Today, however, it's the unexpected crop growing above the soil that has the potential to provide a lucrative and sustainable industry to the local area.
In 2016, more than two per cent of Hughenden's population was suddenly out of work following job cuts from a rail freight operator. The flow-on effects in the community included the loss of businesses and services as the population began to decline.
In response, and in collaboration with Flinders Shire Council, Department of State Development, Infrastructure, Local Government and Planning helped streamline approvals and fast-track delivery of a number of economic development opportunities for the region, including an ambitious irrigated agricultural development known as 15 Mile.
The first stage of this coordinated project is 15 Mile Grape Farm, a $10 million development from Victorian-based Australian grape grower Marciano Table Grapes including over 80,000 grape vines, along with a dam, packing shed, worker accommodation and machinery.
The farm takes advantage of Hughenden's warm weather to fill a gap in the Australian-grown grape market during the spring months, increasing availability and reducing the need for imported grapes.
More than 80,000 grape vines were planted across 80 hectares in 2021, and in October 2022 the first grapes were harvested (and the team in our North West Queensland Regional Office can confirm they were delicious!).
For Marciano Managing Director Phillip Marciano, 15 Mile is an investment that is paying off, thanks to the local and state government support.
'North West Queensland provides a great opportunity for agriculture due to the climate and land quality,' Phillip says. 'The North West Queensland team have been a terrific support and have maintained contact throughout the past two years of development and first operations, providing expertise, useful contacts and support to overcome many of the hurdles we have faced.'
The hurdles our team supported the farm through have been as varied as power outages, water storage, accommodation and COVID-related worker shortages, but perhaps most notably was working with local graziers to supply helicopters to blow warm air onto the vines during a frost!
Through the harvest period, 20-30 people worked on the farm for 4-5 weeks, with numbers expected to swell to 60-80 in future years. Phillip anticipates as the size of the crop grows, the farm will require the full-time equivalent of more than 30 jobs.
'We've already employed a local person full-time on the farm in addition to our Farm Manager and his family, who have become permanent residents of the town,' Phillip says.
As well as providing opportunities for local contractors and tradespeople during the building and development phase, additional activity in town has meant an increase in housing rentals, caravan park accommodation and a boost to retail.
Phillip says he and his farm team have been thoroughly welcomed by the Hughenden community.
'The local community has been very supportive,' says Phillip, 'especially the Flinders Shire Council members and staff. The town is a warm and friendly place to socialise and to do business and our farm manager and his family have also settled in well as permanent residents of the town.'
Once fully developed, the 15 Mile project will include 75 hectares for citrus crops and 45 hectares for avocados. These efficiently irrigated, high value crops result in greater returns and outcomes than many traditional broad acre, low-return crops and is playing a vital role in agricultural diversification in the region.
The resources industry has been a vital contributor to the economic prosperity of Queensland's regional communities, none more so than those in North West Queensland. Following actions identified in 2021's Queensland Resources Industry Development Plan (QRIDP), our department is overseeing a range of initiatives positioning North West Queensland's resources industry for long-term, resilient and sustainable growth.

The world is rapidly embracing emerging technologies like electric vehicles, renewable energy products and low-emission power sources, but we need the right critical minerals to produce them. Fortunately, rich deposits of those critical minerals exist in the North West Minerals Province.

To seize the decarbonisation opportunity, the Queensland Government has invested $14.1 million to define critical mineral opportunities, including partnerships with industry and research institutes supporting a diversified resources industry that will bring more jobs and increased business development to local communities.
For 19 year-old auto electrical apprentice Brianna Thirlwall, her role with Glencore's Mount Isa Mines (MIM) is more than just a job – it's the continuation of a family tradition in a town synonymous with its century-old zinc and copper operations.
'As I was growing up in Mount Isa, I would always see the machinery moving around the site,' Brianna says. 'Mining is in my blood - dad worked at MIM for 28 years, and his father for 40 years, as well as my other grandfather and numerous other family members. Seeing what they did as I was growing up and for me to now work in the same industry is pretty cool.'
After completing auto electrical work experience at MIM, Brianna was thrilled to have found her passion, thanks to the breadth of experience provided.
'That's the beauty of Glencore,' she says. 'It provides lots of opportunities to learn about trades and other careers through information sessions and work experience, before you take the next big step.'
Now working at MIM's Surface Mobile Fleet Workshop, Brianna says she's thrilled to be able to develop a career in the place she grew up.
'Being able to gain an apprenticeship in my hometown has been great and allows me to stay close to family,' says Brianna. 'Everyone I work with is super supportive and easy to get along with. They've made the first year of my long career in the resources industry really enjoyable.'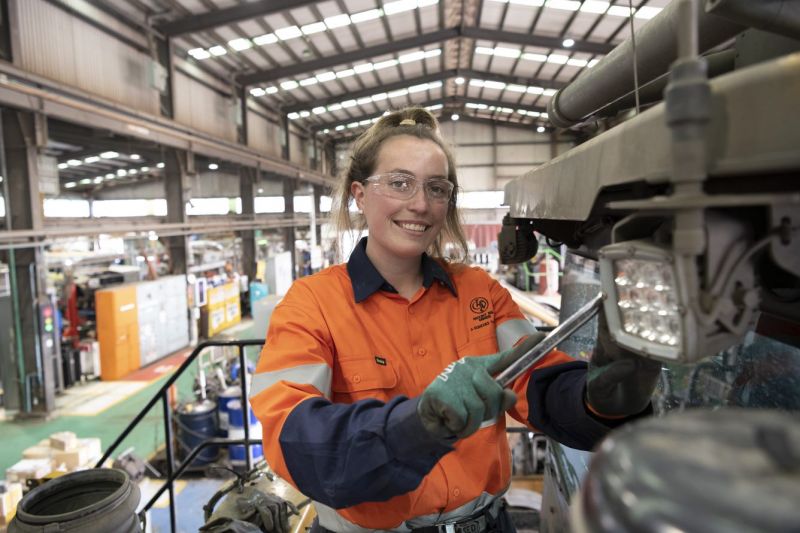 © Auto-electrical apprentice Brianna Thirlwall.
Brianna's story is one of many within MIM's wide range of pathways for people to begin their careers in the resources industry, including its Apprentice, Graduate, Vacation, School Leaver and Indigenous Employment programs.
Glencore Zinc Assets Australia General Manager Human Resources, Clint Milner, says that in addition to MIM supporting its apprentices across a range of trades and work areas, the company places equal emphasis on each individual's personal development as they progress through their four years of their apprenticeship.
'For new employees relocating to the north-west, Mount Isa is a city that provides all the modern facilities and offers an array of Outback adventures including places to fish, camp, four-wheel drive, or relax and enjoy an Outback sunset,' he says.
Keeping it local
Like several resources operations in the North West Minerals province, the aims of leading vanadium and oil shale mine QEM, are local, not global.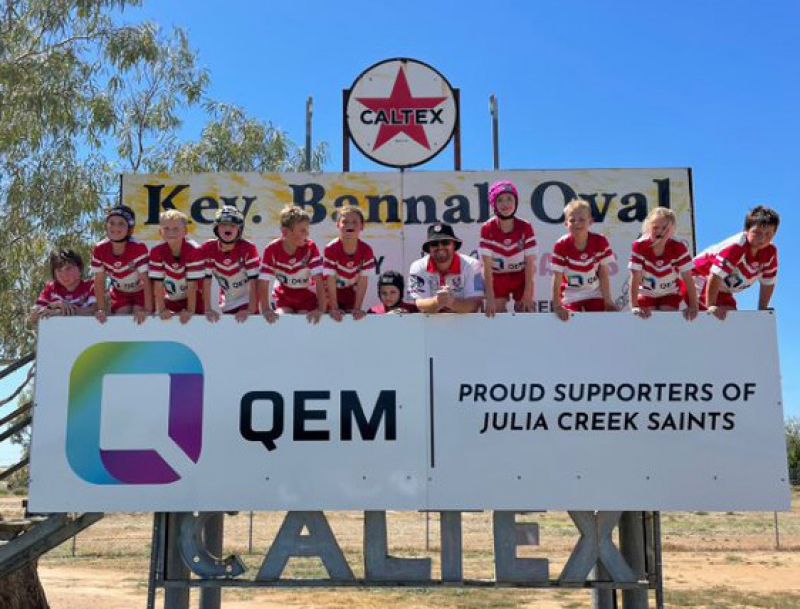 Situated just 6km from Julia Creek, QEM actively supports and participates within the Julia Creek and McKinlay Shire communities, and along the Mount Isa Townsville Economic Zone (MITEZ), one of Queensland's most important infrastructure corridors.
'Our particular focus is on youth and women's development, education and sport,' explains QEM Managing Director Gavin Loyden. 'For instance, we're proud to sponsor the Julia Creek Saints junior girls and boys and senior rugby league teams (part of the Julia Creek Combined Sporting Association).'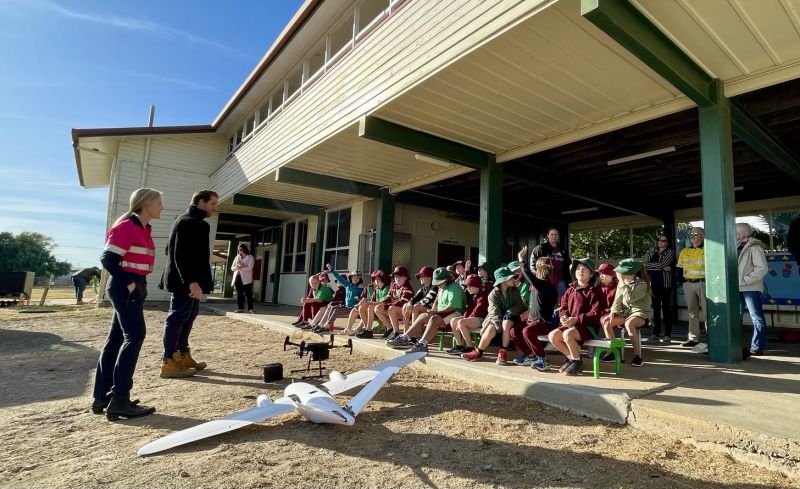 The company continues to sponsor many events in the region including the Julia Creek Dirt N Dust Festival, Julia Creek's 'Big Weekend' and the 2022 Julia Creek Beach Races.
For Gavin, this connection to the community is about more than just having a brand name being seen, but really investing in the local area. A perfect example of this philosophy is the QEM Mount Isa Convoy to the Creek, an initiative encouraging those travelling from Mount Isa to the Dirt N Dust Festival to stop over, explore and discover the local area.
'The convoy focused on the theme of inviting people to 'Have a Yack in the Outback', acknowledging the impact that events such as COVID, flood and drought have had on the community's mental health,' Gavin explains. 'A "Yack Shack" was erected inside the Dirt N Dust area at the Creek to provide a chance for a Yack with the Royal Flying Doctor Service throughout the weekend festival.'
QEM is also ensuring local supply chains play a large part in the mine's success, with plans to bring large-scale employment and training opportunities to the local community through two new precincts within its 250 square kilometre Julia Creek Project Area.
'We're planning to establish an industrial precinct to produce vanadium pentoxide, green hydrogen and high value transport fuel – in a region that needs it,' explains Gavin. 'Along with this will be a 1GW renewables precinct comprised of solar and wind farms, and renewable energy storage to power the mine site.'
'We're working with the McKinlay Shire Council to ensure that the townspeople and those closest to the project are provided opportunities to upskill and contribute to this multi-generational project.'
Throughout 2022, QEM contributed to the region with eleven work packages assigned to local contractors in Julia Creek and the North West Minerals Provence. This work includes fabrication, plant hire, civil site works, and building renovations, as well as the engagement of National Drones to conduct an aerial drone survey across the entirety of QEM's tenements.
'The survey was conducted over seven days, using the Julia Creek Aerodrome as our take-off and landing base,' says Gavin. 'QEM and National Drones were delighted to conduct a presentation for the students at Julia Creek State School and give all students a free online drone course.'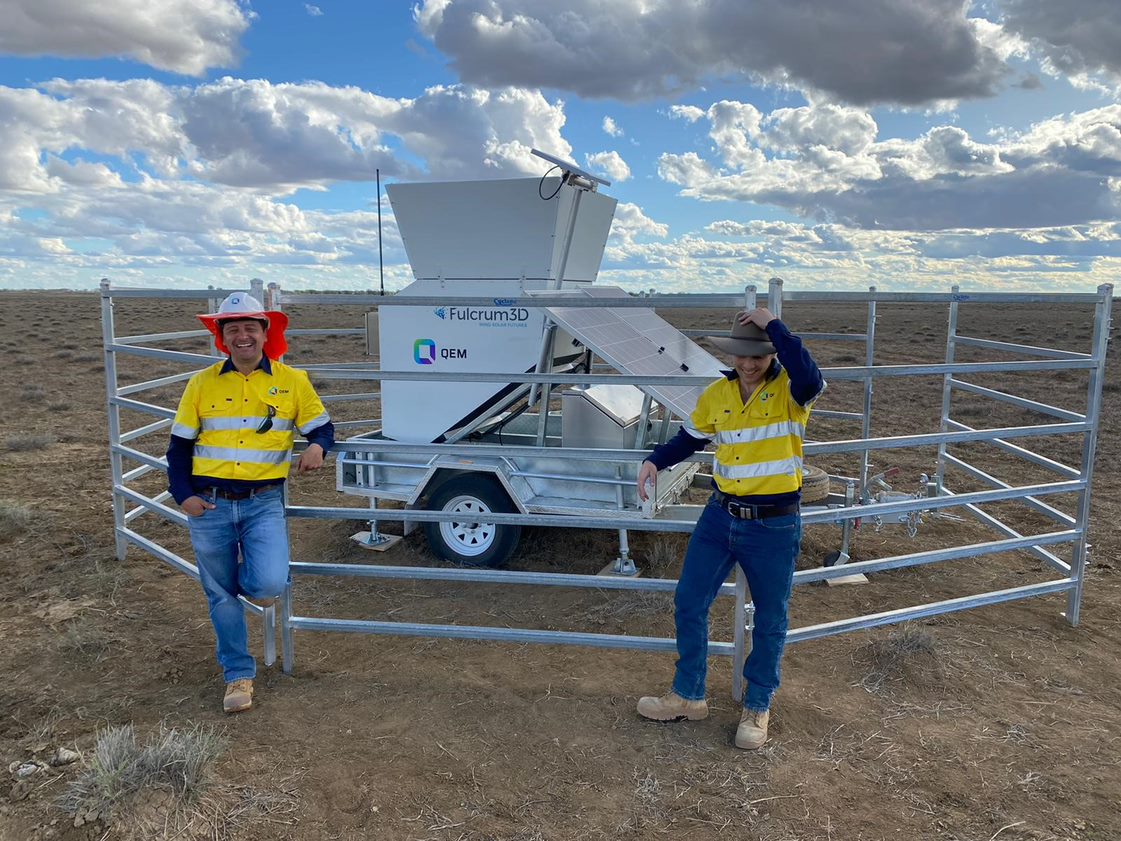 New economies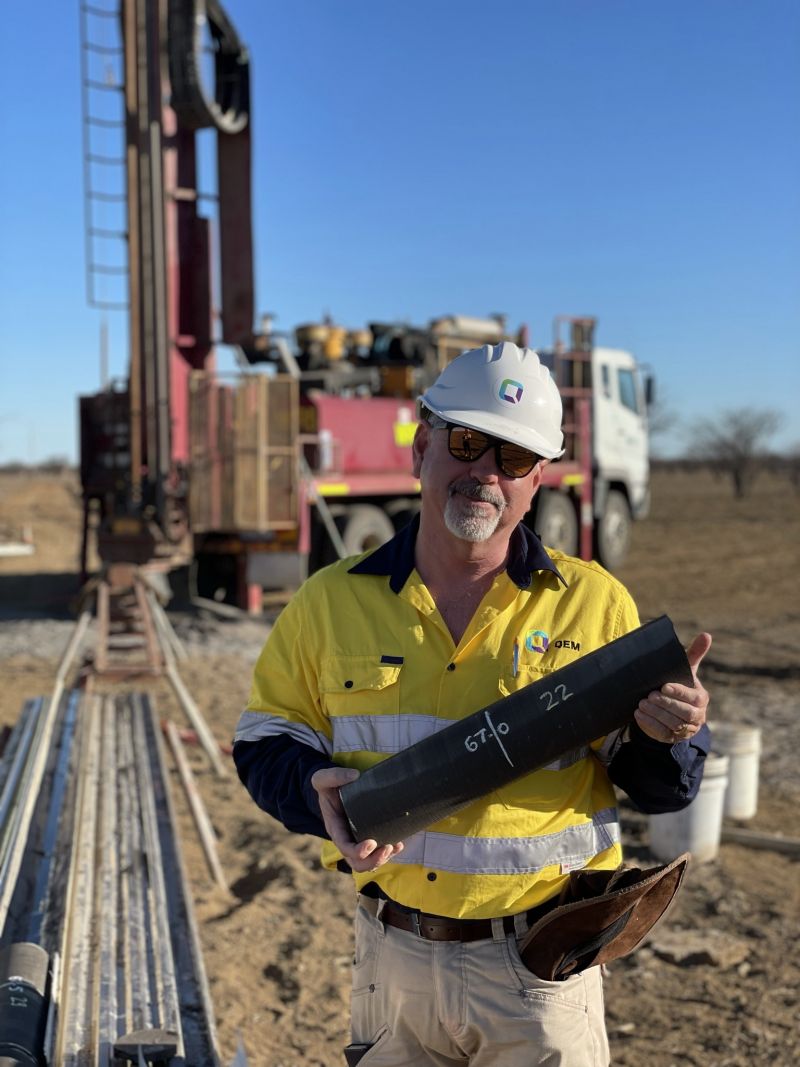 Global trends impacting the resources industry present major opportunities for the North West Minerals Province. As the world seeks to decarbonise, and as Queensland rolls out its $62 billion Energy and Jobs Plan, the abundance of critical minerals (essential for the production of electric vehicles, renewable energy products and energy storage) in areas such as Julia Creek, Richmond, Cloncurry and Mount Isa could deliver major economic benefits for local communities, and ensure young workers like Brianna continue to have bright futures in the region.
Queensland company QEM is aiming to become a leading supplier of one of the world's most in-demand critical minerals, with its project at Julia Creek, 250km east of Mount Isa, holding one of the largest single deposits of vanadium in the world.
QEM Managing Director Gavin Loyden says projects like QEM Julia Creek help create the opportunity for Queensland to lead the charge in producing sustainable, large-scale energy storage for the renewable energy sector.
'Vanadium Redox Flow Batteries are an Australian invention and are safe, scalable, fully recyclable and can operate in a wide range of conditions,' Gavin explains. 'Local processing and production of vanadium will mean the Julia Creek project will have a very long mine life, which can provide employment stability for decades.'
This economic potential, Gavin says, will also provide growth opportunities for regional business and high paying, skilled employment opportunities for local and First Nations workers, while delivering huge benefits to Queensland as a whole.
'With strong backing from the Queensland government, the "new battery" sector has a massive opportunity to provide the energy storage systems required for the energy transition that is currently underway in Australia,' he says.
On January 19 2024, Mount Isa Mines (MIM) will celebrate its 100th year of operation in the North West Queensland region, having grown from a chance discovery by an eagle-eyed prospector to one of the country's most iconic and enduring natural resources companies, which today employs approximately 4,300 people and makes a significant socioeconomic contribution to the North West Queensland region.
MIM Mining Director Ettienne Moller says the company has been proud to support the Mount Isa community for nearly a century through social investment programs, employment and training. Today, MIM is also one of Australia's leading producers of 'green metals' like nickel, cobalt, zinc and copper.
'For renewable technology like solar panels and wind turbines, our green metals are essential,' Etienne says. 'They're also important for low-emission technology like electric cars and battery storage.'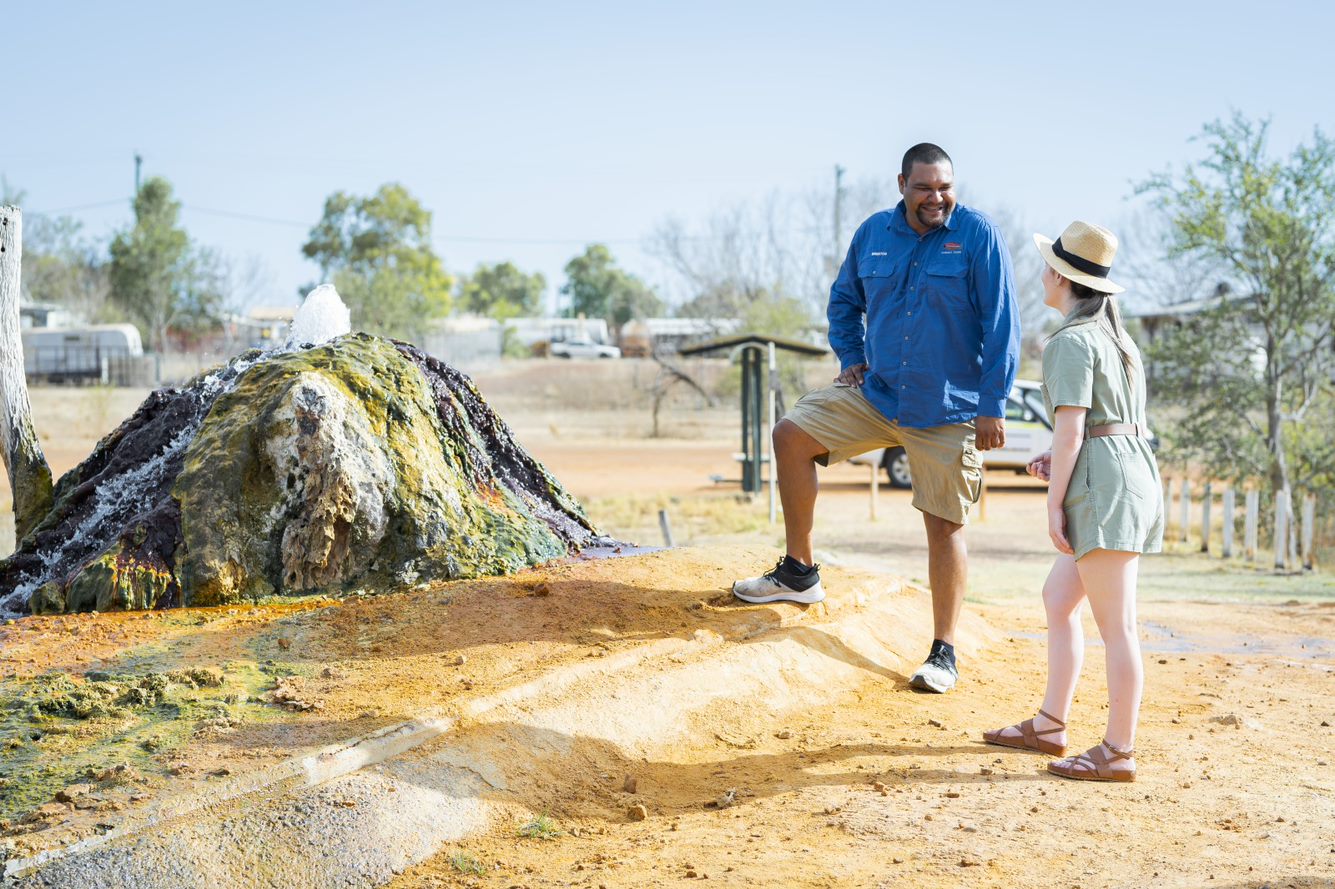 © Tourism and Events Queensland
A diverse and sustainable region
These stories are just some of the ways we're working in partnership with North West Queensland local governments, communies and industry to further develop the region's vast potential and secure a sustainable and diversified economy for future generations delivering an enhanced investment environment, strong supply chains and sustainable communities.
The recently released North West Queensland Economic Diversification Strategy (NWQEDS) Implementation Plan to 2025, builds on previous strategies and harnesses new opportunities arising from the changing investment and policy environments, new technologies and manufacturing processes, and emerging consumer demands. It outlines initiatives to diversify and grow the region's economy across four sectors:
Resources – mining and mineral processing with a focus on critical minerals
Agriculture – beef cattle production, cropping, fisheries
Tourism – predominately drive tourism, strong focus on outback experiences
Business and industry – small business/supply chain and emerging projects.
The plan is also supported by an additional $20 million investment over three years to promote the area's strengths, diversify into new business areas and explore and leverage emerging opportunities in several existing industries.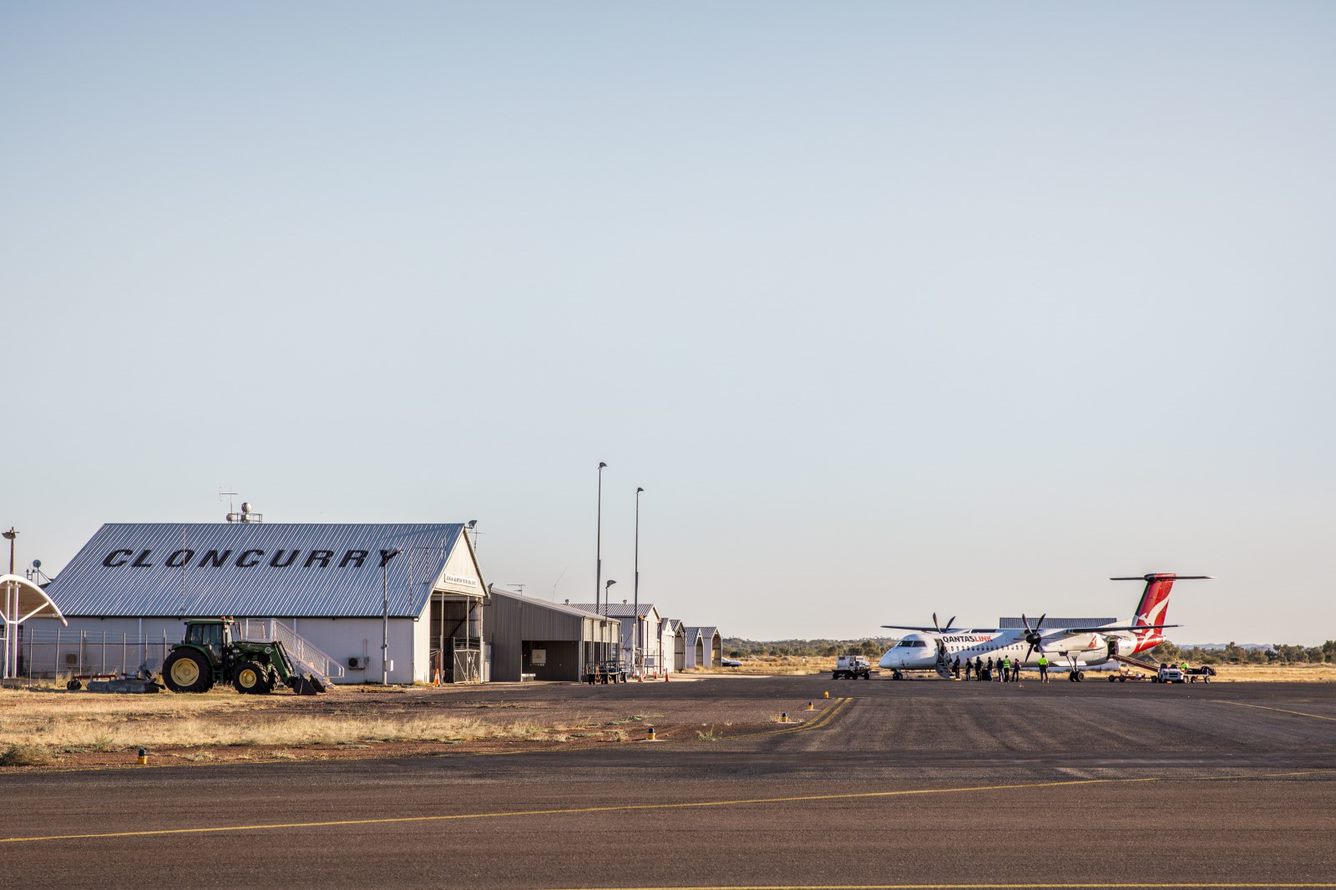 © Tourism and Events Queensland
North West Queensland's next chapter
Regional Economic Development North's North West Queensland Regional Director, Tammy Parry, says the North West Queensland Economic Diversification Strategy (NWQEDS) has already supported many amazing initiatives across the region.
'There have been so many great things happen with the support of the Strategy,' Tammy says, 'including successfully influencing broader government policy and leveraging over $493 million in government investment to benefit North West Queensland.'
Initiatives include
'The strategy has also supported $2.3 billion in industry investment delivering over 1,700 ongoing jobs,' Tammy adds.
'In addition, the Queensland Government is investing over $500 million over five years to maintain and improve the Mount Isa rail line, plus an additional investment of $50 million to deliver other improvement works, subject to business cases.'
We will continue to invest in this region, harnessing local knowledge and leveraging opportunities to deliver jobs, economic development and prosperity for North West Queenslanders.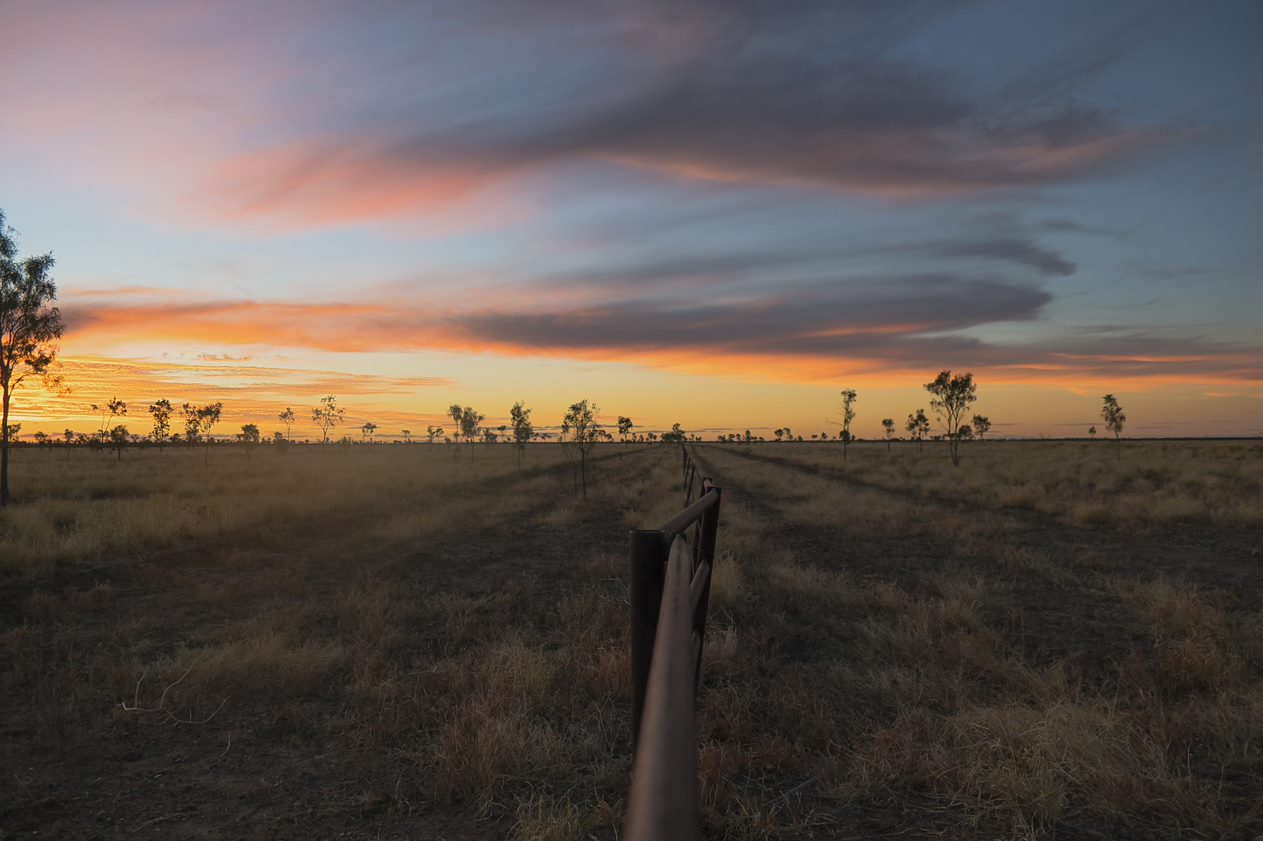 © Tourism and Events Queensland
Last updated: 14 Jun 2023