Proposed local government sustainability framework – consultation now closed
Queensland's local governments play a critical role in supporting the safety, liveability and prosperity of local communities right across the state.
All Councils face unique financial, service delivery and community need circumstances. The challenge of ensuring local government sustainability, is an important issue for all councils and the Queensland Government.
Over time, sustainability pressures on councils have increased, with the impacts of the COVID-19 pandemic adding to these challenges.
The implementation of the new Sustainability Framework and the new financial and asset ratios will provide both councils and the State with greater insights into the challenges faced by the sector. This will support the vision of having business ready councils – today and into the future - that enable liveable communities to grow and prosper by focusing on the principles of: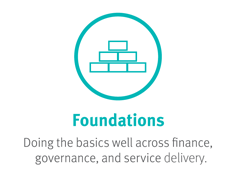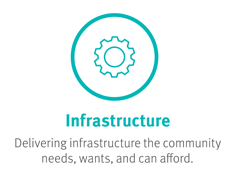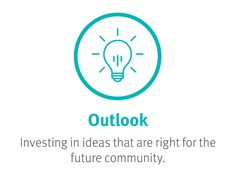 The establishment of a new sustainability framework will form the basis of the department's monitoring of councils' performance and sustainability and will assist the department in providing more targeted support to councils. The proposed sustainability framework underpins existing legislative requirements.
Local government sustainability framework – Discussion paper (

1.4 MB).
Note: On page 11, the definition for Compliance originally read "Performance of councils in understanding and managing risks and embedding effective governance practices." This was an error and has now been corrected.
Objectives
Given these challenges, the proposed Sustainability Framework has been developed to not be a one-size fits all approach but rather one that is:
Holistic – acknowledges that councils' sustainability is influenced and affected by more than just financial elements
Tailored - councils are grouped to recognise clear structural differences that exist. It is proposed councils are grouped based on population.
Relevant - financial and asset sustainability ratios are expanded from three to eight and will include benchmarks that will provide councils with more relevant and council specific information.
Scope of feedback
The department is seeking feedback on the contents of this discussion paper and in particular the following key areas:
Elements of the framework – operating environment, financial performance, asset management, governance and compliance.
Grouping of councils - based on population, to enable a tailored approach for considering sustainability
Financial and asset sustainability ratios and benchmarks- that councils will be required to report on
More information
Consultation on the discussion paper has now closed for more information please email lgsustainability@dsdilgp.qld.gov.au.
Last updated: 01 Dec 2021