Potential Mackay State Development Area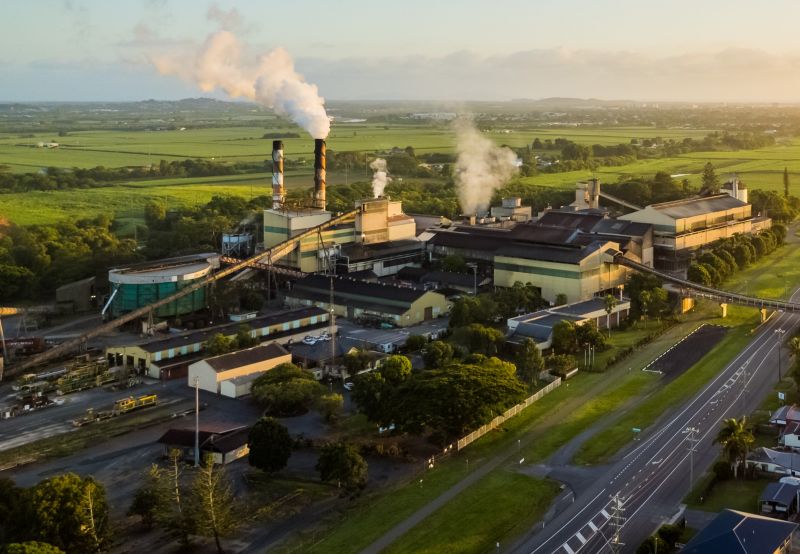 In April 2023, the Queensland Government announced an investigation into a potential State Development Area (SDA) in Mackay.
The Mackay region has historically been built on the back of agriculture, resources and service industries. Mackay is a strategically significant location for emerging industries given its abundant feedstocks, a favourable tropical climate, efficient mature and modern agricultural industry, strong manufacturing base, world-class expertise in research and development, reliable and efficient transport infrastructure and proximity to global markets.
The potential Mackay SDA would provide a unique opportunity to diversify economy-boosting industrial development in the Mackay region, including renewable energy and biofutures industries, creating jobs and strengthening the Greater Whitsunday economy.
The Queensland Government is committed to facilitating new and emerging industry growth - this is underpinned by the Queensland New Industry Development Strategy and the Queensland Government's Queensland Biofutures 10-year Roadmap and Action Plan.
The potential Mackay SDA investigation area relates to two disaggregated investigation areas with a total area of approximately 1019 hectares (ha) at the Racecourse Mill and Rosella. Both areas offer their own unique opportunities.
The Racecourse Mill investigation area covers approximately 154 ha and is centred around the established Racecourse Mill, approximately 5 kilometres (km) west of Mackay. The area has direct access to the Peak Downs Highway and is adjacent to the Mackay Ring Road.
The Rosella investigation area is located 10 km from Mackay and covers an area of approximately 865 ha. Rosella is located south of Paget, with the North Coast Rail Line and the Bruce Highway bisecting the investigation area. Economic Development Queensland, the Queensland Government's land use planning and property development agency, owns approximately 211 ha within the Rosella area.
A draft boundary for the potential Mackay SDA is available to view:
An overview of the potential Mackay SDA is available to download:
Have your say
The Coordinator-General is inviting the community to have their say on the potential Mackay SDA and its boundary until Friday 15 September 2023.
Submissions received during the public consultation period will be considered by the Coordinator-General prior to a decision being made on the declaration of the potential Mackay SDA.
Next steps
If the Coordinator-General's investigations conclude an SDA is suitable, the Coordinator-General may seek declaration of the SDA.
If the SDA is declared, the Coordinator-General will be responsible for the preparation of a development scheme.
Further information
For further information on the investigation, contact the Office of the Coordinator-General on 1800 001 048 or via sdainfo@coordinatorgeneral.qld.gov.au
Last updated: 17 Aug 2023