Bromelton State Development Area
The Bromelton State Development Area (SDA) promotes economic development by providing for the growing demand for greenfield land in South East Queensland which is suitable for medium to large scale industrial activities of regional, State and national significance.
With access to the standard gauge rail network along the Sydney - Brisbane rail corridor, the SDA is an ideal location for industries, such as freight and logistics operations, to access intrastate and interstate markets.
Declared in 2008 and totalling approximately 15,610 hectares, the Bromelton SDA is located within the Scenic Rim Regional Council area, approximately 6 kilometres west of the Beaudesert township and 75 kilometres south of Brisbane.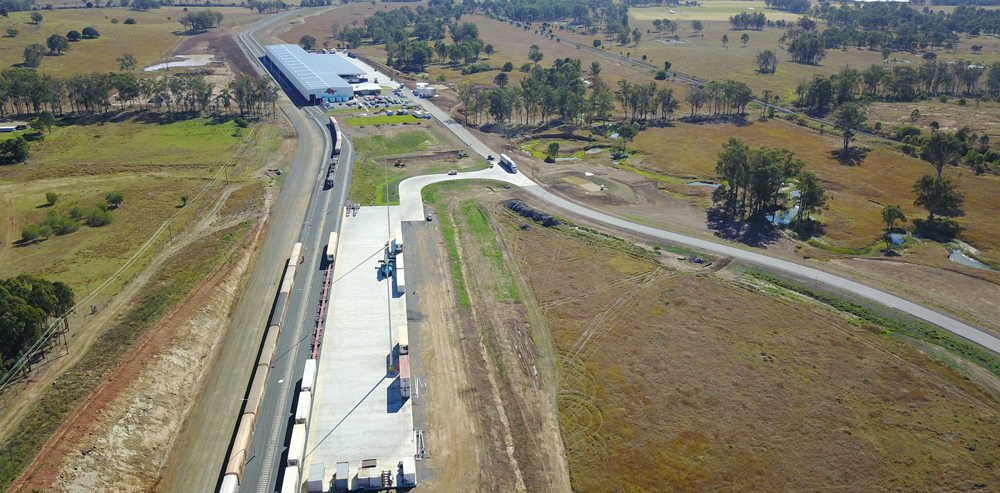 The Bromelton SDA is open for business
The Bromelton SDA is the ideal location for high impact, difficult-to-locate and rail dependent industries.
The SDA is divided into six land use precincts and one sub-precinct ensuring high impact, difficult-to-locate and rail dependent industries are appropriately located and buffered by other industrial and rural land uses.
Industries already established in the Bromelton SDA include:
SCT Logistics - a $30 million intermodal rail freight facility and warehouses on land situated adjacent to the Sydney-Brisbane rail line
GELITA Australia Pty Ltd. The Australian plant of the GELITA Group manufactures gelatine which is sold as edible gelatine for food industry uses
A.J. Bush and Son's (Manufactures) Pty Ltd. Established in 1993, A.J. Bush & Sons are recognised internationally as a leading rendering industry producing protein meal and tallow. The company utilises on site clean energy practices by recycling methane content biogas captured from covered anaerobic lagoons to generate electricity for power and recycles wastewater for irrigation on their substantial landholdings
Beaudesert Central Waste Management Facility, a waste transfer station operated by the Scenic Rim Regional Council
Bromelton Quarry, a hard rock quarry established in 2000 which supplies blue rock to the regional area
The Neilsen Group quarry supplying general quarry and gravel products to the regional area
Quickcell Technology Products Pty Ltd, concrete manufacturers established in 1993 producing prestressed and precast concrete products.
Approximately 1800 hectares of the Bromelton SDA is anticipated to be developed for industrial uses. Industries considered suitable for the Bromelton SDA include:
large-lot industrial uses requiring direct access to the national standard-gauge rail network
freight and logistics operations (major intermodal freight terminal)
medium- and large-scale manufacturing and warehousing activities with road and/or rail requirements
industry support services, freight and logistics/transport servicing depots
high-impact and difficult-to-locate industries that require separation from non-industrial uses due to the potential for off-site impacts (in the Special Industry Precinct).
Benefits of the Bromelton SDA
The Bromelton SDA provides many benefits to business and industry seeking to invest in Queensland including:
encouraging the establishment of industrial activities of regional, state and national significance and supporting infrastructure
providing an opportunity for regionally significant bulk freight and logistics operations
connections to other states and territories and areas of Queensland through the national standard-gauge rail network
greater planning and development certainty for project proponents
fast-tracked economic development through efficient processing of applications and requests
protection for existing and future industrial uses by ensuring industrial areas will not be encroached upon by incompatible and sensitive land uses
access to a skilled workforce in the Beaudesert and southern Brisbane areas.
Managed by the Coordinator-General, the Bromelton SDA supports economic development in a way that considers environmental, cultural and social issues as well as existing industry and surrounding infrastructure within the region.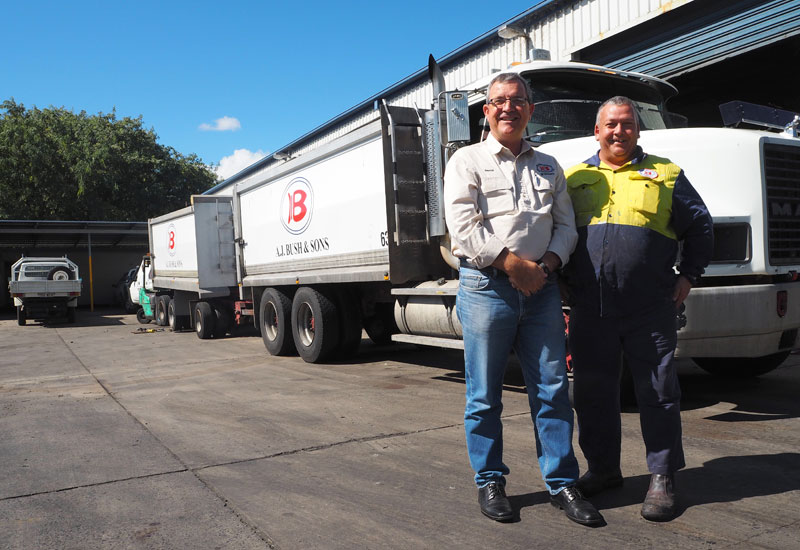 The establishment of the Bromelton State Development Area has meant we have room to grow and can plan to do so with confidence, as we will not be encroached upon by non-compatible development. The state development area opens the door for future manufacturing projects, further investment and employment within this Bromelton Industrial precinct. This will then create more opportunity for service industries and skilled trades training.
David Kassulke, A.J. Bush & Sons
Last updated: 21 Nov 2023