Remote Area Boards
Remote Area Boards play a vital role in supporting communities with limited resources.
They provide a single voice on strategic issues and economic priorities for the region. They also focus funding on delivering much-needed projects that might not otherwise attract financial support.
Queensland has five RABs, representing 60% of Queensland:
South West Queensland Regional Organisation of Councils Inc
Central Western Queensland Remote Area Planning and Development Board
Gulf Savannah Development
Mount Isa to Townsville Economic Development Zone
Torres and Cape Indigenous Councils Alliance.
Since 2016, the Queensland Government has been proud to support the five RABs under its Remote Area Board (RAB) Program.
Supporting these has delivered economic and employment opportunities, improving life for our most remote Queensland communities.
2021-23 funding
In the State Government's latest funding round of $1.5 million over two financial years, the five RABs will each receive $150,000 per year under the RAB Program.
As part of this program, RABs were invited to submit applications for projects that will deliver economic and employment opportunities within their regions.
These projects will be delivered by 30 June 2023.
2018-21 funding
In 2018, RABs received $2.25 million (GST exclusive) over three years to deliver economic development projects in their regions.
The majority of these projects have been completed with the remainder due to be completed by 31 August 2021 .
2016-18 funding
In 2016, the State Government provided $1 million (GST exclusive) to support the delivery of economic development projects in remote regional communities over a two-year period.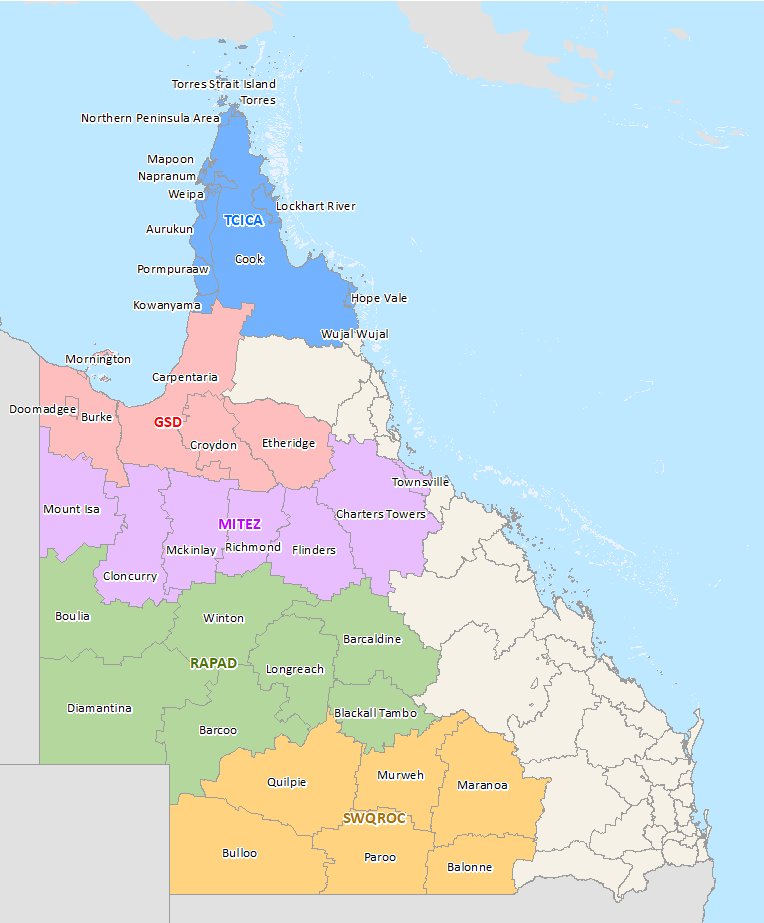 Last updated: 07 Apr 2022