Women in renewables: Laura Wilson and Sonja Basson
Women in renewables: Laura Wilson and Sonja Basson
On International Women's Day 2022 we celebrate equality today for a sustainable tomorrow.
We've launched a series championing the Queensland women who are shaping the state's renewable energy sector and inspiring more women to join the industry.
Two of Queensland's leading lights in the renewable energy industry are opening doors for the female workers of tomorrow.
Laura Wilson's teenage memories include sitting on the floor, helping her mum fill out timesheets.
"Mum built a national recruitment agency in the UK and took it from a zero to £90 million turnover in just four years," Laura says.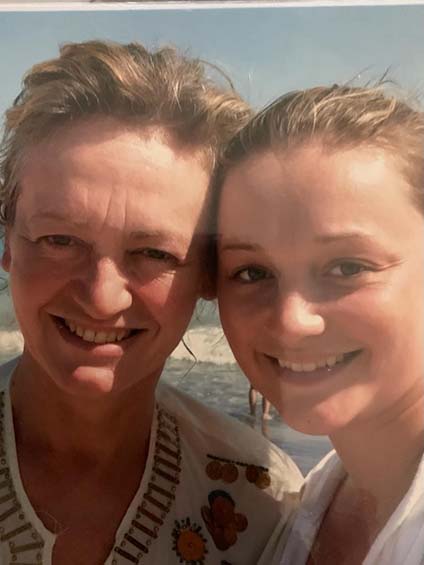 While helping with paperwork might not sound like the dream teenage hobby, watching her mum's success inspired Laura to build her own career in recruitment, and put her in a position to directly affect Queensland's move to renewable energies.
She's now one of the top renewable energy recruitment consultants in the country, helping to place Australians in jobs in the renewables sector.
"We focus on the full life-cycle of power and renewable projects. That's means finding the right people for everything from blue collar to white collar jobs, to leadership positions. We work with construction and project managers, electrical engineers, power systems engineers, installation technicians, electricians – it's really varied."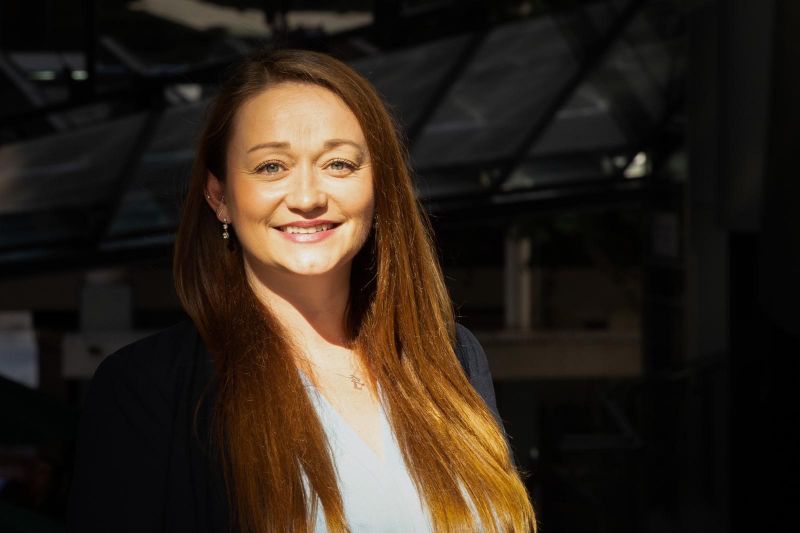 Deloitte Operations and Transformation Senior Manager in Consulting, Sonja Basson, chose to work in the energy sector after a school excursion at the age of 10 in her home country of South Africa to a power station ignited her passion for electricity.
"I was standing in a Power Station control room and felt the vibration of the ground under my feet and thought to myself electricity is so powerful yet you cannot see it"
South Africa has experienced years of energy crisis as demand grows beyond the national grid's capacity. People regularly experience blackouts, making access to energy a topic at the forefront of the public's mind.
"Growing up, I learnt the value of power and experienced firsthand the devastating impact of power outages and shortages for families and their communities," says Sonja.
"That's also the reason why I pivoted my career in traditional energy to solar and then to renewables. I moved from working for a traditional energy supplier to designing large-scale solar farms, and now as consultant helping with the transition to clean energy," she says.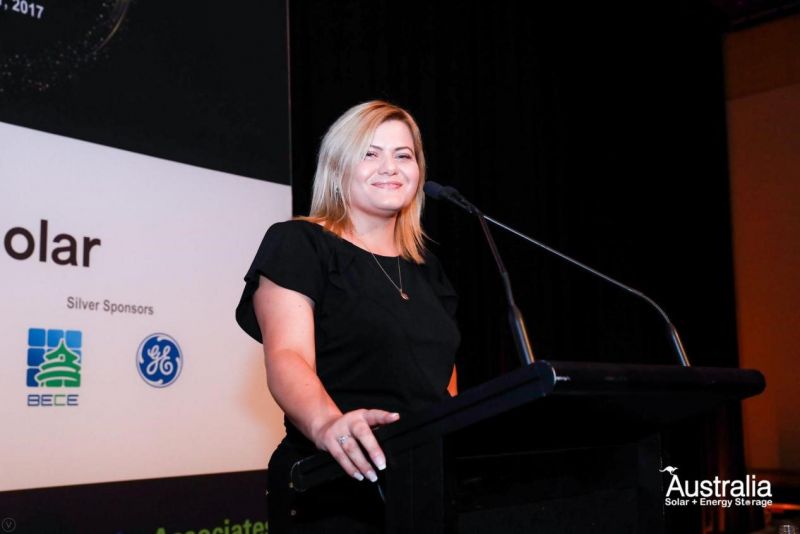 How women can find work in renewables
Laura works for Airswift, a global agency that partners with STEM companies to help them recruit the right people for jobs in many industries including energy and renewables, technology infrastructure and mining. Over the past few years, Laura has focused her career on the renewable energy sector.
"In my own way, I've followed in mum's footsteps by trying to get as much exposure to as many industries as possible. But renewables is where the future lies and I want to help shape what is to come."
Laura, and the team at Airswift, have helped deliver workforce solutions to more than 30 projects in Australia. She is currently working on a $2 billion project that will change the face of the power industry in Australia over the next 20 years. Laura wants Queensland women to know that there are many opportunities in helping build our renewable energy sector.
"This is an exciting time women have a chance to change the face of how our utilities operate. The job options are endless from blue to white collar, trades to high level management," she says.
For girls and women deciding where they might take their studies and careers, Laura highly recommends considering renewables as an industry rich in job opportunities that will make a positive impact on the world.
"Energy transition is really dynamic right now and who wouldn't want to part of creating a brighter future for our country? I would encourage women to seriously consider this sector as a career path because Australia leading global contributor."
A renewed career in renewables
Sonja encourages women to pursue a career in energy transition and if there is any opportunity to work in Renewables industry to jump at it. She says her experience working in the power industry has provided a great base for her current role in renewables, supporting traditional power utilities to capitalise on the opportunities that new energy will bring.
"My background in baseload power combined with my experience in renewables helps with understanding the complexity of transitioning to a greener future. The knowledge people in heavy use industries bring to the renewables table is valuable ."
For those with a thirst for travel, a career in renewables can offer women the chance to work across the globe. While Queensland's renewables industry is a fantastic place to gain experience, Sonja's advice to anyone entering the sector is to harness every opportunity to grow and learn in the industry.
"Don't be afraid to get international experience and remember to always give back by mentoring and bringing new learnings back to Australia, as well as sharing our local experience abroad."
"It is vital that we help put all our efforts towards energy transition to ensure our future generations have a sustainable future. There are a huge number of opportunities in renewables spanning policies, optimising designs of renewable energy sites, advances in storage of energy, new technologies and transformation of organisations to take the necessary steps to a greener future. You can be part of this exciting journey. You can make a difference. Why not start today?" she says.
Queensland is the place to be for careers in renewable energy
There has never been a better time to join the sector, particularly for women. A report commissioned by the Clean Energy Council of Australia found that women make up 39% of the renewable energy workforce in Australia, which is better than the global average.
The council works to support women to step up as empowered leaders in the renewables sector through its formal Women in Renewables Initiative. The Initiative offers scholarships, mentoring opportunities and a comprehensive list of endorsed speakers whose role is to promote participation in the sector at all levels.
Both Sonja and Laura love their jobs and are passionate about encouraging more Queensland women to enter the renewables workforce.
"What I love most about consulting is that the clients are so diverse, and no two projects are exactly the same," says Sonja. "Depending on where I jump into the project, I can take on different roles; sometimes I'm the lead, sometimes I'm the subject matter expect. It's always exciting."
Laura's job in recruitment means she is directly responsible for helping more women start their careers in renewables.
"The best thing about my job is changing people's lives; their career, their development opportunities and their income," she says. "I had a lady call me a couple of weeks ago after I got her a fantastic new job opportunity and she said, 'Laura, you've not only changed my life, you've changed my children's lives as well.' That was pretty special."
Last updated: 14 Jun 2023