PCYC Fortitude Valley, Brisbane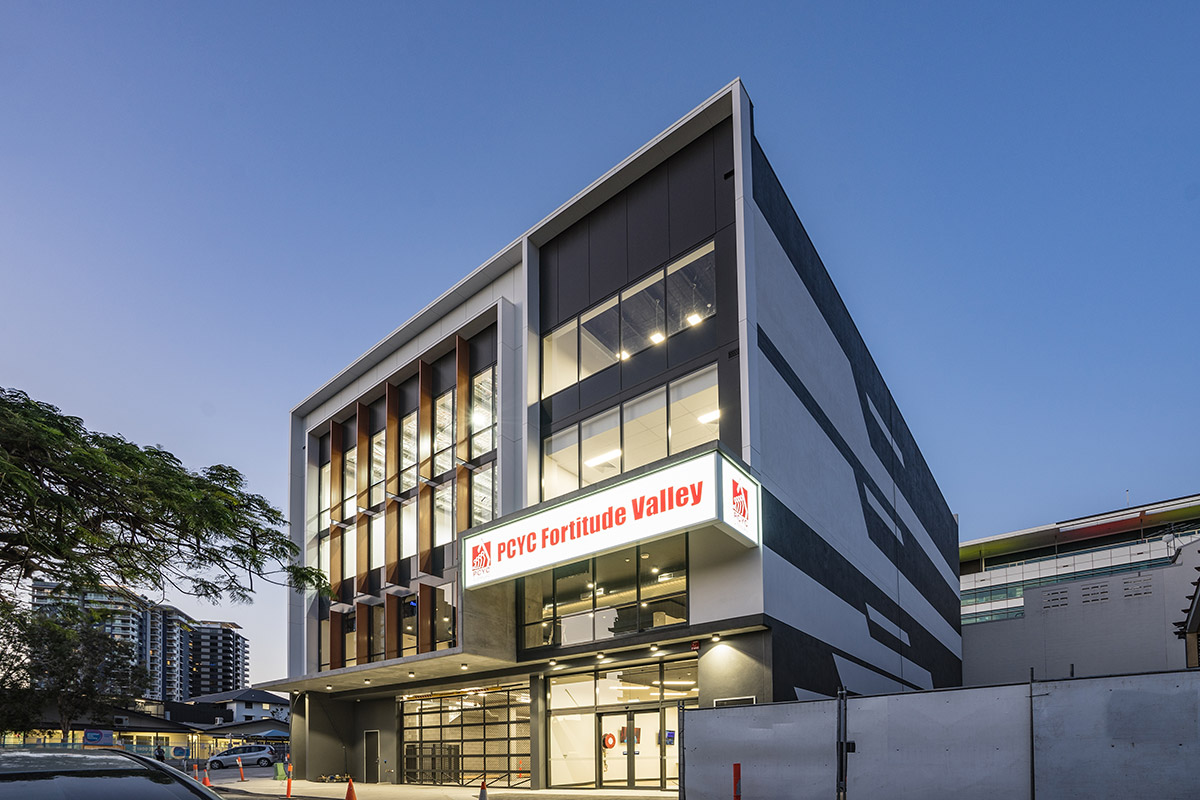 Brisbane's Fortitude Valley Police-Citizens Youth Club (PCYC) has been redeveloped for the community with construction of a new $5 million four-storey club completed in 2020.
The Queensland Government, in consultation with PCYC Queensland, held a competitive bid process that selected private developer Silverstone Developments to deliver the project.
Under the innovative agreement executed with Silverstone, the existing clubhouse, more than 50 years old, was redeveloped into a new standalone building on part of its former site at 458 Wickham Street, Fortitude Valley.
With 38 South East Queensland-based sub-contractors and 174 construction workers involved in the project over the six-month development period, construction was completed well ahead of schedule.
The new facility features a gym, half-court basketball court, a boxing studio and ring, multi-purpose rooms and car-parking.
PCYC plays an important community role in fostering the development of local young people through a range of services and programs, including sport, youth leadership and crime prevention.
Last updated: 09 Nov 2021