Brisbane 2032 athlete village
The Olympics will do for Northshore Hamilton what Expo 88 did for South Bank.
Northshore Hamilton will undergo a spectacular transformation to become the main athlete village for the Brisbane 2032 Olympic and Paralympic Games – further cementing its reputation as Brisbane's future premier riverfront lifestyle precinct.
Construction of the village will crystalise the long-term plan for the area and rejuvenate the existing industrial land.
This will add to an already popular precinct, which is home to landmarks such as Portside, Eat Street Markets, and Alcyone Hotel, and some of Brisbane's best waterfront living.
The athlete village will host more than 10,000 athletes and team officials for the Olympic Games and more than 5000 for the Paralympics.
The village will be constructed on Economic Development Queensland-owned land within the Northshore Hamilton Priority Development Area.
Northshore's prime waterfront location, proximity to the CBD and competition and training venues, let alone transport connections, make it an ideal location – even after the Games are over.
Post the Games, Northshore will deliver a diverse residential offering, including aged care, retirement living social and affordable housing, key worker, hotel, build-to-rent and market accommodation.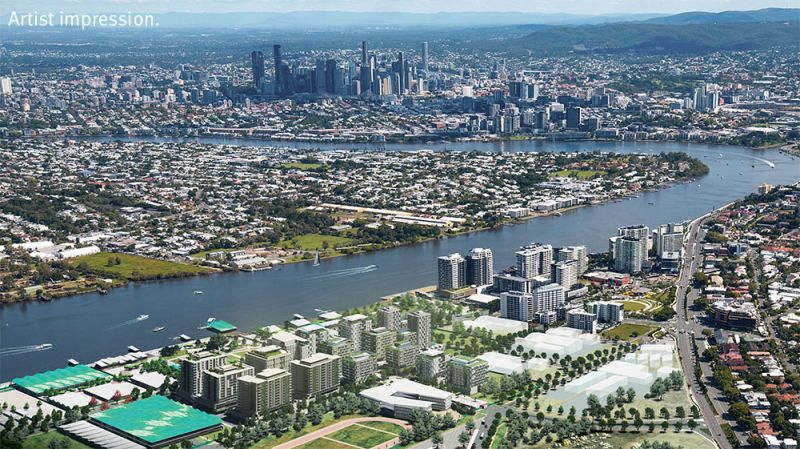 What will the 2032 Olympic and Paralympic Games mean for Queensland?
The Olympic and Paralympic Games will create a two-decade pipeline of opportunity for Queensland, delivering economic and social benefits across the State with more than $8 billion in benefits predicted.
This opportunity will benefit communities, tourism operators, sporting organisations and local businesses.
The 2032 Games are also expected to support 91,600 full-time equivalent jobs in Queensland and 122,900 nationally.
Last updated: 17 Feb 2023