Sunshine Coast Infrastructure Coordination Plan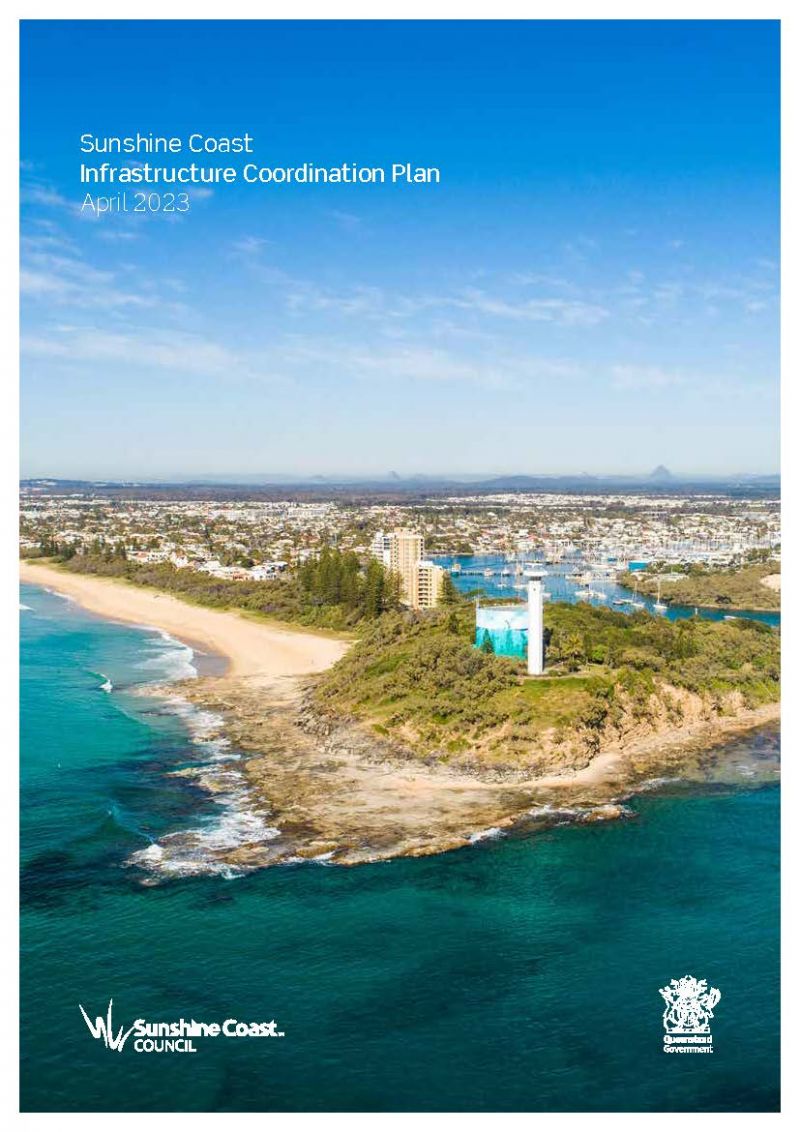 The Sunshine Coast Infrastructure Coordination Plan (

1.6 MB) is a collaborative plan for infrastructure and focuses on the Sunshine Coast Urban Corridor which stretches approximately 24 km in length from Maroochydore in the north to Caloundra in the south, covering an area of approximately 2,200 ha.
The plan is the result of community engagement and stakeholder support for a coordinated approach and is a genuine collaborative partnership between the Queensland Government and Sunshine Coast Council.
It provides information and looks at ways to better coordinate infrastructure in collaboration with energy and water infrastructure providers, Queensland Government infrastructure agencies and the Sunshine Coast Council to maximise project coordination opportunities.
The plan aims to understand the current situation in the corridor including accommodating significant growth around key centres including Caloundra, Birtinya, Mooloolaba and Maroochydore and identifying potential opportunities to better coordinate infrastructure.
By taking a more coordinated approach to infrastructure planning, we can help shape the growth of the urban corridor in a way that ensures the liveability of communities and supports industry and economic growth.
About Infrastructure Coordination Plans
Infrastructure Coordination Plans improve the way infrastructure is planned in the regions, providing opportunities to integrate infrastructure, land use, transport, energy, water, education, health and additional social infrastructure requirements for economic and community benefits.
As Queensland grows, we are ensuring that growth happens in the right way and enhances the liveability of our great communities and our incredible lifestyle.
The Infrastructure Coordination Plan is a priority action of the State Infrastructure Strategy which supports the creation of liveable communities through clear objectives for infrastructure for the next two decades.
The plan embraces a genuine collaborative partnership approach with a renewed focus on integrated place-based infrastructure and regional planning to deliver sustainable liveability and prosperity outcomes.
We will continue to work with local governments to ensure they have the tools they need to make our communities great places to live, tailored to unique regional needs.
Last updated: 29 Jun 2023