State Infrastructure Strategy and Regional Infrastructure Plans
Good infrastructure is integral to our quality of life.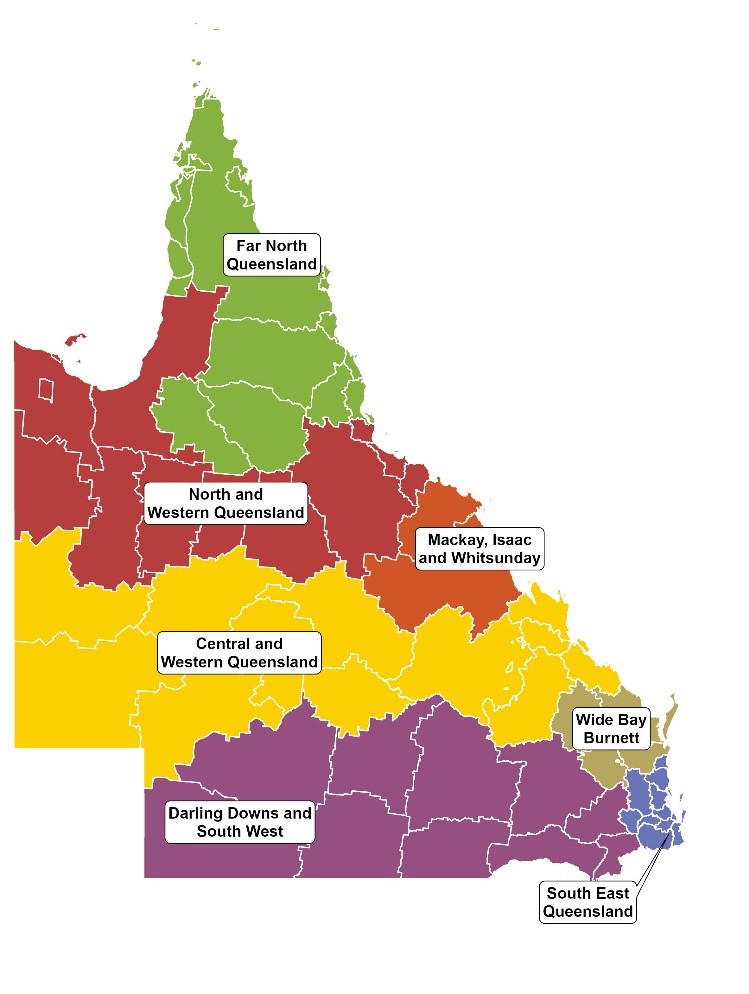 With Queensland's infrastructure needs transforming due to population growth, changing demographics, the impacts of COVID-19 and other factors, it's time for a new infrastructure strategy.
The new State Infrastructure Strategy (SIS) will be supported by seven Regional Infrastructure Plans (RIPs).
They will set state-wide and regional priorities and pathways to further underpin economic recovery, resilience and growth, identify exciting new opportunities, attract private sector investment, and create jobs for Queenslanders.
These priorities are being informed by regional engagement that was undertaken across Queensland in May and June 2021.
A draft strategy will be delivered later this year setting out a more contemporary agenda that strengthens COVID-19 economic recovery and builds a more resilient future.
The RIPs will be delivered progressively from late 2021 and into 2022 helping identify and prioritise regional infrastructure needs. You are invited to pin your region's priorities using our regional mapping tool.
Register your interest
Register your interest to learn more about the development of the SIS and the Regional Infrastructure Plans.
State Infrastructure Plan
The State Infrastructure Plan (SIP) was released in March 2016. It is in two parts – Part A: Strategy is updated every five years and Part B: Program is updated annually.
Part A: Strategy (

1.9 MB) – Sets a clear vision to guide infrastructure investment and provides a cohesive model for infrastructure planning and delivery which integrates with land use and economic planning. It coordinates infrastructure planning across Queensland Government agencies to create jobs, grow the economy and keep communities thriving.
Capital Program 2020 update
The Capital Program 2020 update (

6.9 MB), released in August 2020, provides point in time information, reinforcing the Queensland Government's commitment to delivering a $51.8 billion capital program over four years.
This four-year program of capital investment across the state helps maintain industry confidence and highlights Queensland as an investment destination.
The 2020 update includes an investment pipeline of $13.9 billion for the 2020/21 financial year, helping accelerate Queensland's economic recovery from the impacts of COVID-19 and build our state's resilience, now and into the future.
The investment in 2020/21 is expected to directly support around 44,000 jobs, and help drive economic recovery.
SIP Part B previous years
SIP Part B updates help coordinate national, state, regional and local infrastructure planning, providing industry and all levels of government with the confidence to invest in and support Queensland's growth. They also highlight how the Coordinator-General and Economic Development Queensland facilitate opportunities to grow the pipeline of infrastructure projects.
SIP previous years
Last updated: Friday, Jun 11, 2021