The Aurukun Bauxite Project
The Aurukun Bauxite Project has the potential to deliver significant direct and indirect benefits to the Aurukun and Cape communities, as well as royalty contributions to the state over its mine life:
employment opportunities
training for local workers
improving local business capacity to tender for contracts and supplier opportunities
native title arrangements
royalty payments under the Aboriginal Land Act 1991.
Glencore was selected as the preferred proponent to develop the Aurukun Bauxite Project in January 2015, following a competitive bid process. The department is responsible for managing the agreement with Glencore. On 20 December 2017, Glencore was granted a mineral development licence. The licence allows Glencore to assess the development potential of the site, including conducting environmental and engineering design studies, to establish the feasibility of the project.
The department's Director-General is a champion for the Aurukun community, working closely with council and traditional land owners to assist the community to engage effectively with government on opportunities and challenges facing the people of Aurukun.
More information
For further information about the Aurukun Bauxite Project, please visit the Glencore Australia website.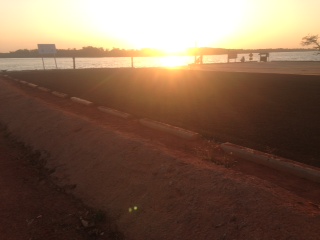 Last updated: 21 Oct 2021