State infrastructure planning
State Infrastructure Strategy
Queensland has one of the strongest economies in the nation, an enviable lifestyle and highly liveable communities. But with more and more people choosing to call our state home, we need to be equipped to meet emerging challenges and embrace opportunities head on.
The Queensland Government's State Infrastructure Strategy 2022 presents a clear vision of the Queensland Government's infrastructure requirements over the next two decades. It sets out our objectives for infrastructure and the priority actions that will drive the future we want for Queensland.
Regional Infrastructure Plans
The State Infrastructure Strategy 2022 will be supported by seven Regional Infrastructure Plans that are being progressively developed from 2022.
The introduction of Regional Infrastructure Plans recognises the significant role infrastructure plays in catalysing regional economic recovery, growth and livability.
Drawing on this strategy's priorities, and complementing statutory regional plans, these plans are being developed in consultation with regional stakeholders (industry, peak bodies and government) through a place-based approach to help prioritise regionally significant infrastructure needs.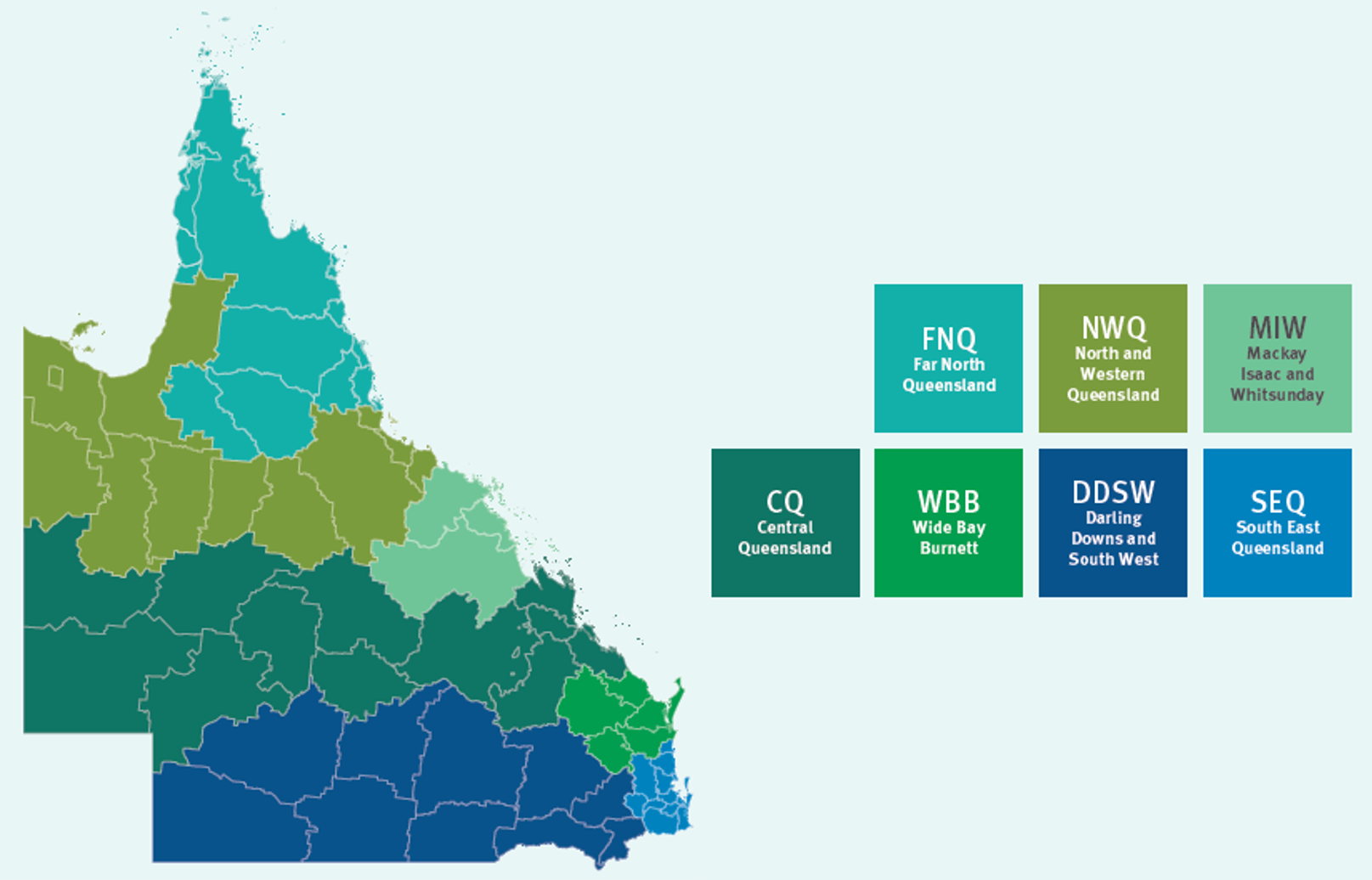 Queensland Government Infrastructure Pipeline (QGIP)
The Queensland Government Infrastructure Pipeline demonstrates the government's commitment to statewide and regional priorities through a regularly updated pipeline of planning investment and proposals. The QGIP provides industry with visibility of the whole-of-government infrastructure pipeline, creating confidence and enabling workforce planning.
The QGIP dashboard provides better and easier access to infrastructure project information in an interactive and user-friendly format.
Information is accessible online and can be searched and filtered by:
region
infrastructure class
total estimated cost (delivery pipeline)
stage of development (planning pipeline).
Former State Infrastructure Plan (Strategy and Capital Program)
In March 2016 the Queensland Government released the State Infrastructure Plan (SIP) which was developed in two parts:
SIP Part A: Strategy (

1.9 MB) which set the direction for planning, investment and delivery of infrastructure in Queensland, and
SIP Part B: Program, detailing the infrastructure investment strategy and delivery program for the next four years and released annually from 2016-2019.
The Capital Program 2020 update (

6.9 MB) was released in August 2020, replacing the SIP Part B: Program, and helped accelerate Queensland's economic recovery from the impacts of COVID-19.
Last updated: 13 Mar 2023