Industry innovation
Economic Development Queensland (EDQ) identifies innovation opportunities to deliver environmentally, socially and economically sustainable communities in Queensland.
EDQ's dedicated innovation team works with governments, industry and universities to research and demonstrate innovative technologies and initiatives.
By identifying future industry challenges and opportunities we're helping Queensland's development sector to be more innovative.
Planning for the future
EDQ's innovation team delivers trial and demonstration projects that are commercially viable, resource efficient, climate resilient and future ready. New and emerging technology can be complex and disruptive. We help to manage this through fact finding, identifying new opportunities and facilitating projects.
Innovation priorities
EDQ examines trends in planning and development and identifies ways innovation can be used as a catalyst for growth. Our innovation priorities include:
clean energy: from large-scale solar to 'behind the meter' renewables (i.e. development side)
digital connectivity: maximising the benefits of technology by connecting people and developments
innovation and knowledge precinct strategies: focusing on new knowledge and job creation
sustainability and planning innovation: creating efficient and sustainable developments for a better future
transport and mobility strategies: advancing connectivity for EDQ developments.
EDQ innovation projects
EDQ continues to innovate across our portfolio of projects, from pioneering small lot development at Fitzgibbon Chase, to identifying opportunities on future industrial land (see Aldoga Renewable Energy Project). We have also gained UDIA EnviroDevelopment Five or Six Leaf accreditations for many of our projects.
Other key innovation demonstrations include:
Eat Street Northshore carpark
Wireless solar+battery remote controlled lights have been installed in the carpark next to Eat Street Northshore. The relocatable infrastructure means the technology can be cost effectively moved and used at other sites in the future. This project provides significant cost savings and flexibility with lighting infrastructure.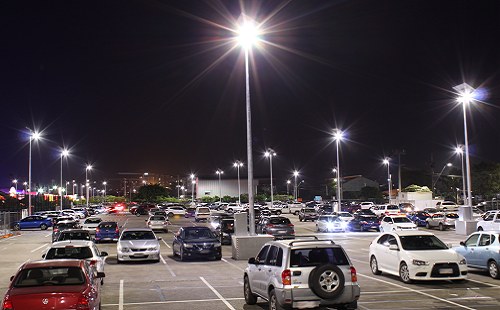 e-switch at Carseldine Village sports grounds
Carseldine Village has integrated eSwitch technology into its 'state of the art' sports precinct. Developed in South East Queensland, eSwitch enables sports clubs and associations to securely control their sports field lights via smart phone. Combined with the BrightSport web-based app, it also enables casual bookings and payments at the Village sports precinct, encouraging people to get active outdoors.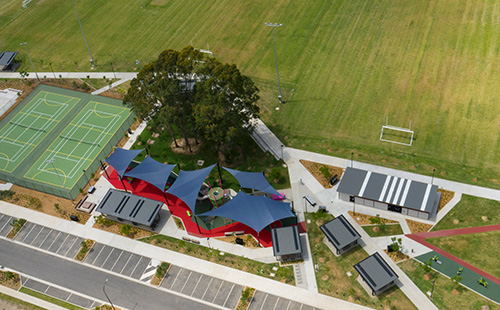 Tropical North Queensland Electric Vehicle Drive
The 500km plus Tropical North Queensland EV Drive consists of AC destination EV charging stations at six iconic tourism locations across Tropical North Queensland. The project lays the foundation for standardising EV charging infrastructure within EDQ development projects and PDAs.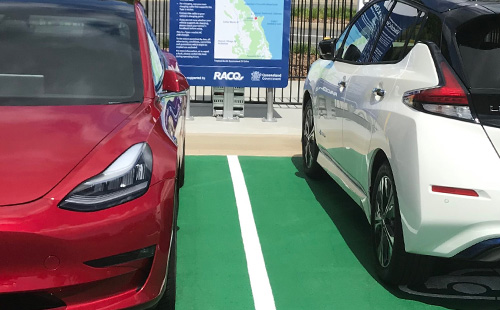 Last updated: Wednesday, May 27, 2020